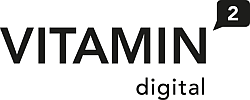 We are looking for
Professional Web Developer (100%)
Who we are?
We're digital natives and immigrants, we're geeks and design aficionados. Because we love what we do we never stop improving. Exploring new digital trends keep us up and busy, even if we're not at work. New solutions and opportunities excite us every day. That's why we work hard. But don't worry, we also love to party hard to celebrate successful projects.
You love to inspire?
You get a kick out of the latest technologies? You blossom in an international team? Then you might be the one we're looking for.
Your job?
Quite simple: You work on challenging frontend and backend solutions. In our team, on your own – and always with an inquisitive mind to implement new frameworks and technologies. You're not shy to explore creative solutions, to share your knowledge and to participate in meetings with our designers, developers and partners. Because: We are better together.
Your attributes, skills and experiences.
You see complexity as an opportunity, not as a spoiler. You master project-oriented programming with technologies such as PHP, JS, HTML5 and CSS5. You gained experience in frontend and backend development and you've successfully implemented websites with different CMS. You love design. You're responsible, team-minded and fluid in spoken and written English.
What you can expect from us.
We offer a dynamic, flexible and creative working environment with fast growing perspectives. You get fully involved in our projects and you're encouraged to work as independently as possible. Your creative curiosity is tickled by a our exchange with international experts. Occasionally you will be working in Switzerland. Above all you enjoy five weeks paid leave every year.
Check us out (www.vitamin2.digital) and apply now!
Salary: 1.500,00 - 2.000,00
Deadline for applications: 25.05.2017.