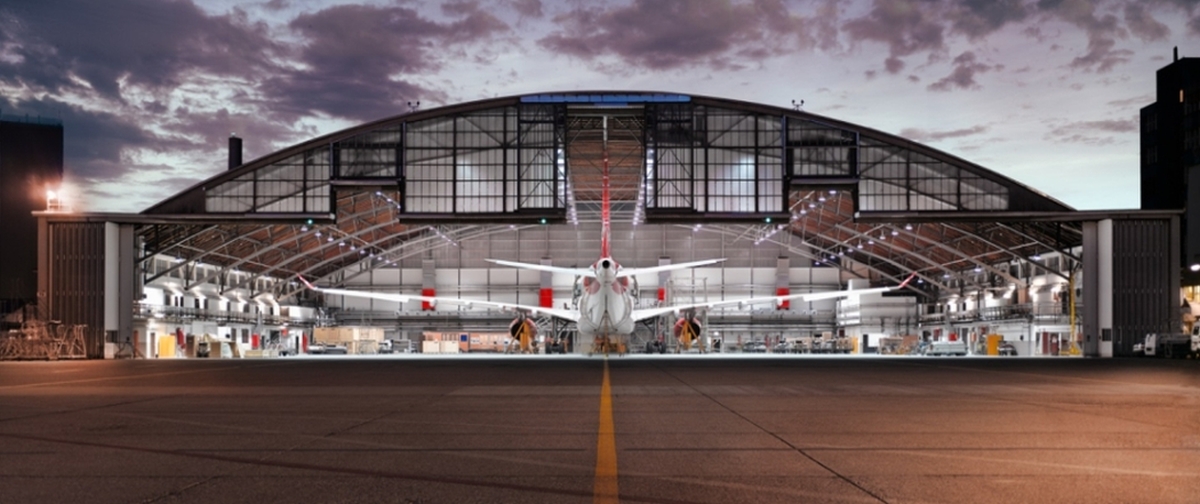 Join us in our Excellence Center in Belgrade!
Headquartered at Zurich Airport in Switzerland, SR Technics is one of the world's leading independent providers of technical services for the civil aviation sector. It provides services to about 500 airline customers through an extensive network of international operations and sales offices in Europe, America, Asia and the Middle East.
Part of SR Technics' vision is to have a global footprint that brings SR Technics closer to our customers wherever they are in the world, with the right services and know-how in the right place.
To meet the highly ambitious strategic growth plans SR Technics is currently looking to select a highly professional and enthusiastic:
Account Manager
The Account Manager is responsible for ensuring the smooth and efficient delivery of all Integrated Component Services (ICS) to assigned customers from contracting through fulfilment. The Account Manager is responsible to ensure an optimal balance between contractual performance fulfilment, contract profitability and customer satisfaction. In addition to managing the customer relationship, the position holder is also responsible for developing and deploying the extended customer team against continuous improvement initiatives within the framework of the assigned customer relationships. These projects should drive financial and/or operational improvements for assigned customers as well as SR Technics.
Your responsibilities:
Control the implementation and execution of all contractual obligations from SR Technics and the customer
Ensure clear communication link from assigned customers to operations and other areas of SRT; single customer point of contact
Define, manage and monitor customer account value flows (contract profitability, revenues, invoicing accuracy, days to invoice, days to cash)
Maintain, on a continuous basis, customer and contract profitability overviews through Business Warehouse access & accurate analysis
Participate in weekly operational reviews and lead the monthly/quarterly contract review meetings
Measure account performance relative to forecasted account performance and provide root cause analysis and improvement plan in case of deviations
Provide customer profile and KPIs (utilization, fleet aging, fleet development, scrap rates)
Drive root cause analysis to understand shortfalls and opportunities
Manage issues database (e.g. quality, contract set-up, performance shortfalls, high cost drivers, reliability issues) and ensure completion, updating and escalating as required
Lead and drive the issue resolution process for assigned customers
Direct input to product management team, drive single interface with assigned customers
Drive continuous improvement and strive to achieve further improvements outside of contracts at neutral cost to SR Technics
Initiate and monitor the invoicing and trade receivables process
Successfully resolve disputes; ensure internal & external escalation as needed
Organize, coordinate and develop the cross-functional team required to perform on the above accountabilities within organizational boundaries
Your profile:
To fulfil this position successfully, your qualifications must include:
University degree in Business Administration
Additional education with technical / engineering background would be a plus
5+ years of experience in aviation industry with in-depth knowledge of airline economics and strategy
3+ years in a professional / management role within the MRO industry with customer facing responsibilities
Advanced knowledge in project and change management
Advanced experience in contract negotiation
Expertise in relationship management and exposure to working under time pressure
Basic understanding of contract law would be a plus
Ability to understand and explain technical issues to non-technical audience
Ability to adapt communication to senior management and experts
Fluency in English
IT Literacy (e.g. MS Office)
Personal competencies:
Expert level of analytical capabilities
Professional communication skills
Self-motivated, actively takes ownership, initiative and responsibility
Strong intercultural awareness and sensitivity
Professional conflict management skills
Professional customer and result orientation
Your chance:
An attractive position in a global and dynamic company in the aircraft maintenance business
Competitive employment conditions
Opportunity for professional and personal development
Thank you for your interest.
By submitting your application, you give your consent that all personal data you have submitted here may be processed by us for the purposes of the selection process in our company.
Please note that only candidates selected for the interviews will be contacted.
Deadline for applications: 18.08.2018.