Oglas dostupan i osobama sa invaliditetom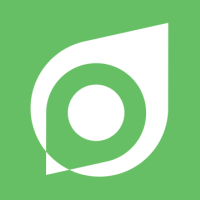 Tripaneer.com (registered in the Netherlands) is a growing online startup company developing travel websites for theme vacations. We are passionate to create professional websites with high quality content and superior user experience.
We love enriching people's lives. We believe that a travel experience with an educational theme is a lifetime memory that lets people discover their abilities and increases happiness and personal growth. That is why we want more and more people to experience these journeys. We enable our website visitors to easily find, compare, and book travel experiences anywhere in the world.
Our first theme vacation website (BookYogaRetreats.com) was launched in April 2013. Since then, customer revenues have mostly funded the growth of our team. We have built a team in which we truly love working with, and we think that you will too.
Tripaneer is looking for full-time home-based Account Managers with procurement and account management experience. Location: Any location of your choice (anywhere in the world) with a reliable and fast internet connection. As an Account Manager, you are responsible for account management on specific Tripaneer theme vacation websites or regions. You will be the frontline to communicate with specific member organizers about their accounts and the services / features we provide for them to increase their conversion rate. Your tasks range from maintaining organizers' accounts, running periodic checks and suggesting improvements to add more availability and improve the member organizers' individual content listings in order to meet the demands and interests of customers on Tripaneer's theme vacation websites.
We are looking for:
Account Manager
Remote Position
Job description
Member organizer account management | 50 – 70% of work week
Answering organizer questions and requests
Coordinating work and progress of organizer listings
Suggesting improvements to organizer profiles and listings
Updating organizer profiles and listings
Contacting new member organizers
Periodic checks and updates on organizer profiles and listings | 20 – 30% of work week
Administrative support | 10 – 20% of work week
Your level of responsibility and tasks will grow quickly based on performance excellence. We are also looking for people who can develop on a personal and professional scale along with our growing business
Requirements:
Candidate must possess at least a Bachelor's Degree, any field
1-3 years of experience in managing accounts / client or stakeholder relationship
Excellent English (US) written & verbal communication skills
Excellent computer (Microsoft office) skills
Ability to stay focused while working on large tasks, while retaining close attention to detail
Ability to work independently, be proactive and use own initiative
Ability to learn on the fly, and have the drive to grow on a personal and professional scale
Plus-points:
Experience or affinity with the tourism industry is a plus
Experience living / traveling in an English speaking country is a plus
Experience using a range of online tools and services (wiki and blogs)
Experience using photo editing tools (Paint, Photoshop)
Experienced with Internet Marketing / SEO
Experience living / traveling in an English speaking country
Conditions:
Work week: Minimum 40 hours per week, working days are negotiable
Term: 12 months (with extension possibilities)
Trial period: 8 weeks
Start date: As soon as possible
We are offering:
Plan your own work hours, and work virtually from anywhere with a reliable and fast internet connection
Level of responsibility and tasks will grow quickly based on performance excellence
Hands-on training and support are provided for all team members
Competitive salary structure (484-528 EUR)
Deadline for applications: 05.07.2018.