Oglas dostupan i studentima
Adecco is the world leader in human resource solutions, with a comprehensive service offering that includes outsourcing, temporary and contract staffing as well as permanent recruitment. For our client, well known USA company that is rapidly growing, Adecco is searching for experienced and motivated candidates for the following position based in Belgrade:
Call Center Sales and Service Consultant (English language)
This position involves making outbound/receiving inbound calls to Consumer Prospects in the United States. In this Sales Consultant position you will work with other team members reach out to potential new clients. You will also collaborate with our US based Marketing team in order to continuously improve your skills
Requirements:
Fluent in American English (verbal and written)
Final year of studies, completed basic university education, or higher level completed or still on-going
Strong verbal and written communication skills
Must be able to work from 3PM – 11PM
MS Office skills; prior experience with internet research tools is a plus
Main responsibilities:
Your number one responsibility is reaching daily/weekly/monthly targets regarding new clients-closed deals
On these calls, you will need to be able to talk potential clients about their health challenges and identify new sales opportunities
You will need to be a resourceful representative – able to surpass challenges on calls and brave to have opened discussions with clients
You will need to be a skilled note taker, able to create accurate and complete notes of your conversations
You will collaborate with other members to help improve processes and share best practices for success
Candidate's profile:
Exceptional customer service skills
Proactive thinker, self-motivated, eloquent, positive attitude and team player
Strong time management skills and practices
Confident with using a broad range of computer applications
If you believe you are the right person for this position please send your application letter, and CV with a recent photo until 27.01.2018.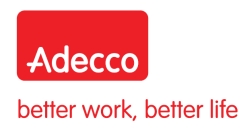 ADECCO OUTSOURCING d.o.o.
Vladimira Popovića 40, 11070 Beograd
www.adecco.com www.adecco.rs