Oglas dostupan i studentima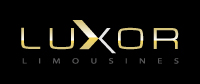 Are you looking for a new, exciting and challenging role? Are you creative, dynamic and driven individual with a strong desire to succeed?
Then read on!
We are looking for a motivated individual with a superb understanding of the affiliate marketing industry.
Affiliate Manager
Belgrade
Luxor Limo is hiring an experienced Digital Performance Marketing Manager to join our rapidly growing Marketing team. In this role, you will lead efforts to efficiently acquire new customers for Luxor Limo across a variety of biddable and programmatic channels. You will develop breakthrough, high performance marketing programs, collaborating with key partners and team members to drive results. The ideal candidate will be a seasoned and detail-oriented marketer, with experience in acquisition marketing, campaign and creative development, strategy, data analysis, and optimization.
We are looking for a roll-up-your-sleeves operator who obsesses over delivering measurable results and thrives off of finding wins in unexpected places. You should have direct, hands-on experience developing, planning, launching, and analyzing marketing campaigns, and a strong familiarity with performance marketing concepts like CPA, CAC, ROI, and LTV. Like us, you should be customer-focused and brand-obsessed, curious about new ways to reach prospective customers and turn them into loyal Blue Apron advocates.
RESPONSIBILITIES
Strategically creating and managing all affiliate deals for a wide range of traffic and clients.
Working collaboratively with other departments to ensure the best returns on affiliate deals.
Searching & identifying suitable affiliates programs and negotiating to maximize new profitable accounts.
Search and develop new channels and broaden deals and activities.
Ongoing management, maintenance and service to existing affiliates account in order to increase traffic and probability.
Reengage inactive affiliates and deepen relationship with existing affiliates
Analyze and optimize all affiliates activities
Supervise payment and ongoing communication.
Sending and receiving trips to affiliates
Following up with affiliates on work done by the affiliate
SKILLS / REQUIREMENTS
Sales Savvy person – experienced in selling in an international arena, a "hunter"
Analytical mind with the ability to interpret data/results and take appropriate action
Strong organizational skills
Able to work in a multi task ever-changing atmosphere
English at mother tongue level – verbal and written
A degree in marketing or related field
Previous experience in affiliate marketing preferred
WE ARE OFFERING YOU:
Competitive compensation package
Vibrant, friendly and dynamic young team.
Great working conditions within motivating international environment
Opportunities for advancement
Deadline for applications: 24.11.2017.