Oglas dostupan i studentima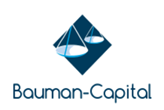 Would you like to become an affiliate of one of the biggest international Financial Brokering firms? You can start earning substantial income from your existing traffic now!
We offer an exclusive affiliate program that fits your current online strategy, including CPL, CPA and other payment models.
We offer a generous compensation plan which will create additional monthly income right away and can only increase over time.
Our professional assistance is waiting for you to join our affiliate network, even if you don't have any experience at all!
Are you interested in becoming our affiliate but don't know where to start? We're here to help with all of your questions about becoming an affiliate and exactly how affiliate marketing works.
Affiliate Marketing Partner
(Beginners and Web Owners welcome)
Work from Home
Affiliate marketing is a type of marketing where companies like our International Group partner with other websites and bloggers in order to promote our Group to their website's traffic.
Affiliate marketing provides generous compensation for the website's owners and bloggers for every trader that comes through their site to our Group.
Compensation & Benefits:
Three level commission to attract other partners to us and get higher income:

You get 100% commission from your direct clients
2nd level - You also get 15% commission of your sub-IB income
3rd level - You also get additional 5% commission of your sub of sub-IB income

Personal Affiliate Manager
Marketing materials and advice in business set up for beginners free of charge
Deadline for applications: 30.05.2018.