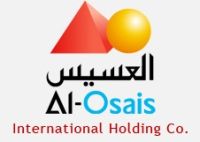 We are looking for:
PROJECT MANAGER

Job Summary:
Handles all projects and responsible for the overall discipline and productivity of the project from start of construction up to the period of commissioning and project turn-over.
Duties & Responsibilities:
Optimize the revenue/profit targets of projects through effective management.
Maintain cost productivity and efficiency in projects.
Organize an effective project team in the conduct of the projects.
Plan, schedule, control and monitor the projects and provide regular feedback status to his immediate superior.
Attend to the requirements of the clients or to his authorized representative and coordinate with consultants, sub-contractors and suppliers as assigned by the immediate superior.
Manage and coordinate the logistical requirements of the project.
Coordinate with the workshop to ensure effective fabrication works.
Ensure that safety policies and procedures are implemented in projects.
Maintain up-to-date processing of work accomplishment and billings.
Establish quality assurance and control procedures in projects.
Coordinate with engineering in materials quality take-off and costing.
Maintain up-to-date knowledge in subcontracting policies, terms and conditions.
Educational Attainment & Work Experience:
Must be a Registered Mechanical Engineer.
preferably 15 to 20 years extensive knowledge and experience in major HVAC Design, engineering and construction works. Also,we encourage candidates with less experience to send us their applications.

Deadline for applications: 27.04.2012.