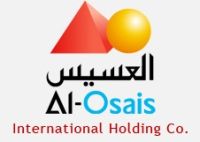 We are looking for:
Technical Manager

Duties & Responsibilities:
Provide technical direction for the development, design, and systems integration for client engagement from definition phase through implementation.
Applies significant knowledge of industry trends and development to improve service to our clients.
Reviews work of development/engineering team.
Easily recognizes system deficiencies and implements effective solutions.
Ensures effective implementation of all projects including installation of ductworks, piping systems, HVAC equipment and fire protection by:

Organizing the teams to do the materials take-off and by appointing the project heads.
Coordinating with customers on project requirements, including the revision of plans and schedules.
Monitoring and controlling all critical phases from PERT/CPM schedule preparation,
material take-off to materials and tools requisition to actual execution.
Reviewing all procurement action.
Assisting project heads in troubleshooting technical problems.
Ensuring that safety policies and procedures are implemented in the project.

Through the Electrical Controls Section, ensures the effective implementation of HVAC FPS electrical works in projects.
Ensures up-to-date processing of billings, insurance and bond requirements of the projects
Educational Attainment & Work Experience:

Must be a Registered Mechanical Engineer.
preferably 20 to 25 years extensive knowledge and experience in major HVAC Design, engineering and construction works. Also,we encourage candidates with less experience to send us their applications.

Deadline for applications: 27.04.2012.