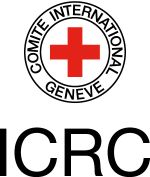 The International Committee of the Red Cross (ICRC) is a neutral, impartial and independent humanitarian organization that works to protect and assist people affected by armed conflict and other situations of violence.
The Assistance Division is providing field operations with strategic support and field expertise in 4 key areas: Economic security, Health care services, Water & Habitat, as well as Weapon Contamination. Health services ensure that the health needs of people are met according to defined packages of health services/care. Curative and preventative health actions remain at the heart of our projects. Water and habitat (Wathab) activities are designed to ensure that people have access to clean water and proper sanitation at all times and live in a healthy environment.
Weapon Contamination (WeC) activities aim at reducing the impact of weapons on affected communities. These may include field assessments on weapon use, risk education, clearance and information gathering.
To find out more about ICRC mission and its activities visit www.icrc.org
The application support specialists will be members of the relevant Unit of the Assistance Division, supporting its information systems and system procedures. They will provide technical and functional support to nearly 600 end-users of the ICRC specific applications: Medical Activity Databases (MAD), the Wathab Programme Assistant (WPA) and the WeC application deployed in over 120 delegations worldwide. The Application support specialists will work in a team as a part of the support structure based at ICRC Belgrade Shared Services Centre (BSSC). They also build the knowledge database and contribute to the evolution of the applications.
The Belgrade Shared Services Center is looking for suitable candidates to fill the following positions:
Application Functional Support Specialist (L2)
(2 positions: 1 for Health; 1 for Water & Habitat and Weapon contamination departments)
(location Belgrade)
MAIN TASKS
Applies standard ICRC support processes, including call registration and compliance with L1, L2, L3 support processes
Provides functional support to the applications users worldwide on the basis of registered calls, and provides occasional technical support
Monitors and resolves issues related to the use of applications including feedback on data quality, consistency and compliance according to ICRC data entry rules and policies
In the case of changes and upgrades to the applications, provides support to users to accompany evolutions and new configurations
Anticipates, identifies and documents recurrent data issues and functional problems related to the applications, by regularly updating and enriching the Knowledge Database to enable problem solving by the Central Service Desk as much as possible
Escalates unsolved and/or complex cases or evolutions to the Application responsible (Functional L3) in Geneva
Contributes to proposals for the improvement of the applications
Organizes Webinars and Skype trainings for new and existing users and assists in training beforehand of system use or deployment of new functionalities
Contributes to maintaining procedures and manuals based on the feedback from applications users
REQUIRED PROFILE
Degree in Information Systems, Business or Technical Science, or related field
2 to 3 years proven experience in a relevant field
Experience with help desk procedures, user support or system maintenance
Experience with use, deployment or training on information systems
Experience with Data management
Customer, process and solution oriented
Strong analytical skills
Excellent in English (oral & written)
Knowledge of Microsoft ecosystem
ASSET
Experience in humanitarian contexts, including armed conflict settings
Knowledge of French, Spanish, Russian or Arabic (oral & written)
Experience in using corporate service management tools (Ticketing tool)
SQL knowledge
Interest and use of Geographic Information Systems (GIS)
WHAT WE OFFER
A work and progressive professional development in an exciting international humanitarian environment
An inspiring opportunity to practice your profession in a humanitarian and multicultural organization
Stimulating benefits package
If you are interested in this position, please send us your CV and Motivation letter exclusively in English.
Only short listed candidates will be contacted.
Deadline for applications: 21.01.2018.