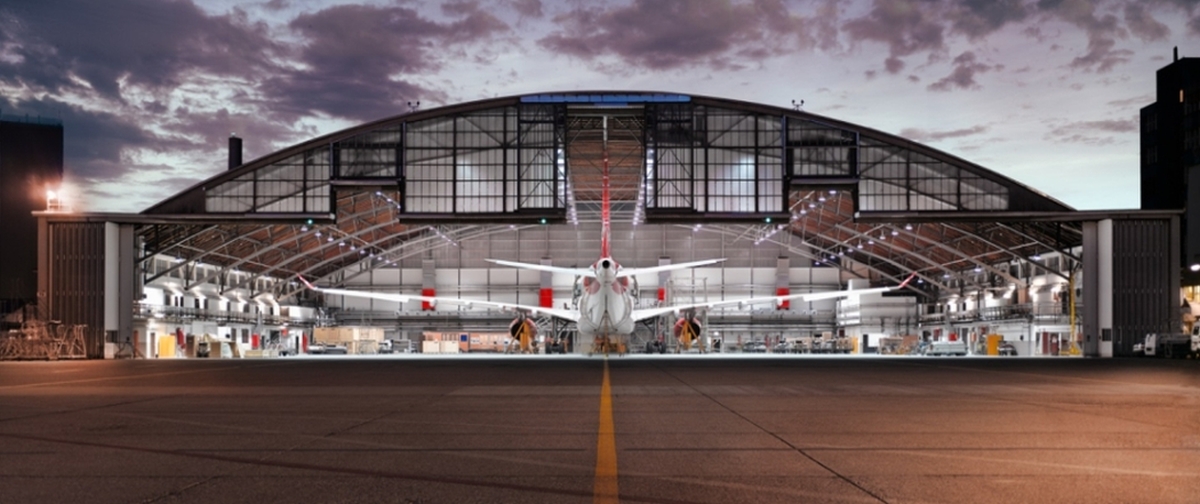 Join us in our Excellence Centre in Belgrade!
Headquartered at Zurich Airport in Switzerland, SR Technics is one of the world's leading independent providers of technical services for the civil aviation sector. It provides services to about 500 airline customers through an extensive network of international operations and sales offices in Europe, America, Asia and the Middle East.
Part of SR Technics' vision is to have a global footprint that brings SR Technics closer to our customers wherever they are in the world, with the right services and know-how in the right place.
To meet the highly ambitious strategic growth plans SR Technics is currently looking to select a confident and enthusiastic:
Application and Peripherals Operation Specialist
An Application and Peripherals Operation Specialist is responsible to operate and manage the business relevant application platforms (Servers) which makes several productive and critical systems available to the business units, as well as peripherals such as printers, hand held devices, computer terminals, etc. Position holder will maintain, monitor and give support for applications and server systems platforms.
Your responsibilities:
Maintain, monitor and give support for applications and server systems platforms
Provide support and assure reliable running of servers (QPulse, Hyperion, Aerobytes, Fastlogistic, Galvanik, GEMS, ITS, MINT, ACAS, PADS, Imagic, Truechem, S!MPATI, MES, Fastlog)
Ensure any supplier related quality issues are detected early, validated and reported back to the business owner.
Addressing issues with suppliers and driving their resolution as well ensuring prevention in the future
Coordinate changes together with application responsible manager and/or business users.
Define Service level agreements with suppliers
Develop process manuals and forms
Technical skills to justify printer issue and ability to take appropriate action
Analyze tickets (incidents and service requests) and problems with Service Desk Data to identify problem patterns and recommends improvements
Create clear and concise functional and technical specifications, diagrams, and other documentation
Ensure that all necessary changes are documented, reviewed, tested, and approved before being deployed
Delegate and deliver Tickets, Service Requests, Incidents and Problems in timely manner
Does all other operational and non-operational work/tasks within his or her area of expertise
Take proactively problem and bear responsibility until solved
Adjusting working hours to business needs
Work in line with ITIL processes
Gives regularly reports
Your profile:
To fulfil this position successfully, your qualifications must include:
Bachelor's degree in Business or Computer Science or equivalent experience
Experience in MS Access programming and maintaining
2+ years in DB maintenance (MS SQL, Access)
Experience in printer operations and print servers
Organizing skills to handle multiple tasks with intern and extern partners
Fluency in English (written and spoken)
Good communication skills
High quality management (for own work and receiving work results)
Organizing skills to handle multiple tasks with internal and external partners
Skills and experience that would be strongly desired:
Support for administration of MES and MES related system (from application server to functional side)
QPulse, Hyperion, Aerobytes, Fastlogistic, Galvanik, GEMS, ITS, MINT, ACAS, PADS, Imagic, Truechem, S!Mpati and Fastlog
Experience in Windows Server administration
Your chance:
An attractive position in a global and dynamic company in the aircraft maintenance business
Competitive employment conditions
Opportunity for professional and personal development
Thank you for your interest.
By submitting your application, you give your consent that all personal data you have submitted here may be processed by us for the purposes of candidate selection process in our company.
Please note that only candidates who meet the listed requirements will be contacted.
Deadline for applications: 27.04.2018.