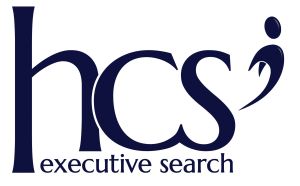 Human Capital Solutions Executive Search (www.humancapital.co.rs) is a specialized HR company with major business in executive search and selection. With over thirteen years of work experience in partnering with multinational companies in delicate headhunting assignments.
Our client is an international renowned company from the construction industry with a focus on project tasks and implementation of systematic solutions in drainage, supported by its own production, storage and commercial placement of products. In order to further strengthen their Serbian market position we are searching for a devoted, innovative, and proactive candidate for a position of:
Area Sales Manager
- Vojvodina and Mačva Region -
Ref. No. 8342
Job description:
Main focus is commercial placement of company's product line in the Northern sector of Serbian market. Followed with top servicing of current network and developing new market potentials (contacts with investors, heads of construction, project studios etc.).
Responsibility:
Realization of sales and collection of receivables as budgeted and planed for the North region
Regular visits to buyers, investors, constructions sites, supervising bodies, contractors, project studios, marketing and print agencies (Following on their requests and need; Introducing the benefits, added values and innovative products)
Progress monitoring on the launched projects
Nurturing relations with the list of distributors on topics vital for the company's product placement
Providing expert technical advice and information on the product line
Offer modeling and placement and delivering on all the necessary steps that lead to contract signing and realization
Independent structuring, preparing and presentation of content
Active participation in fairs and other marketing activities
Budgeting, financial projections, reporting and plan creations based on Directors request and/or Head Office
Market analysis, competition tracking, preparation of technical and expertise content and assuring that information availability to the rest of the company
Requirements:
Relevant technical or economic degree (min. IV level; University degree is an advantage)
Minimum 3 years in similar business experience
Readiness for fieldwork and business trips within the region
General skills:
Ability to independently and proactively deliver on the company's assignments
Strong commerce and presentation skills
High communication and organizational skill, dedicated, cooperative
PC literacy – MS Office package (focus on Excel and PPT); Primary usage of AutoCAD
English – working proficiency
Active driver (B category license)
High corporate culture standards, team player
If you believe that, you are the right person for this position and you feel confident with the listed responsibilities and requirements, please send your CV document electronically.
Deadline for applications: 04.10.2017.