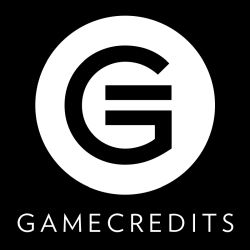 About the company:
At GameCredits, we are gamers, first and foremost. Gaming is what got us into computers early on. It gave birth to a passion for programming that—decades later—led us into the exciting world of blockchain and digital currencies.
We believe the gaming industry can be vastly improved for all—publishers, game developers, casual gamers, esports professionals, and aspiring pro gamers—through the use of blockchain and digital currencies.
Today, GameCredits is an international, multicultural company striving to transform the gaming industry with our GameCredits (GAME) digital asset and a suite of other blockchain-based products. Founded in 2016 in Belgrade, Serbia, we now employ a team of more than 100 people across 10 offices in five countries.
And we keep on playing.
https://gamecredits.com/about-us
Join the GAME revolution!
GameCredits is expanding its creative team! We are looking for talented and creative people to fill a number of roles in our ever-growing office.
Art Director
Job type: Permanent
Number of open positions: 1, Belgrade
Job description:
The Art Director is responsible for interpreting ideas communicated by GNation's editorial team into digital art for our internet magazine. This person will manage illustrators/concept artists and designers to create unique artwork for the magazine.
Role:
Assist with visual strategy and long-term planning for GNation magazine.
Supervise the creation of artwork and materials by a team of artists.
Provide work direction to the team.
Provide concepts and photo references to communicate ideas and develop goals for the team.
Provide creative direction and feedback based on editor notes.
Ensure the team sticks to tight deadlines.
Coordinate occasionally with print shops, place orders for promo material, and ensure the company receives high-quality materials.
Keep track of and receive printed materials.
Skills and requirements:
Strong communication and organizational skills.
Strong aesthetic.
Game art or content-creation experience.
Ability to manage a team of artists and deliver progress reports.
Ideally minimum of 3 years of management experience.
Minimum of 3 years of digital art experience.
Demonstrated understanding and creation of photorealistic work.
Experience creating environments, hard surface, character and creature design.
Ability to work closely with company leadership and within a production environment.
Ability to support different productions with various design needs.
Ability to work under pressure while implementing changes based on input from multiple sources.
Excellent organizational skills.
Proficiency in design software (Photoshop, Illustrator, Sketch-up, Modo, etc.).
Ability to assemble research and reference material that will be influential to the design team.
What we offer:
Competitive salary and bonuses.
Private insurance and a healthcare plan.
Vacation and sick leave, as well as personal leave.
Free snacks and drinks, all day, every day.
A game room.
A beach (in our building).
One of Belgrade's finest terraces.
Submission & portfolio requirements:
Résumé.
Cover letter.
Portfolio, and/or reel demonstrating relevant artistic skills.
Only online artwork submissions will be accepted (e.g. website, blog, or online album). To apply, please submit a PDF of your résumé as well as a link to your work for us to review.
Please send your résumé and portfolio electronically.
Deadline for applications: 16.12.2017.