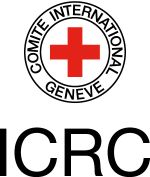 The International Committee of the Red Cross (ICRC) is a neutral, impartial and independent humanitarian organization that works to protect and assist people affected by armed conflict and other situations of violence.
To find out more about ICRC mission and its activities visit www.icrc.org
The Assistance Division is providing field operations with strategic support and field expertise in 4 key areas: Economic security, Health care services, Water & Habitat, as well as Weapon Contamination.
The Assistance data quality officer will be a member of the Assistance Division, supporting its information systems and system procedures. S/he will ensure the proper application of data policies and the coherence and harmonization of data to enable the translation of data into usable insights for its programmes across the globe. S/he will assume accountability for data quality, by closely monitoring accuracy, completeness and timeliness, and ensure that data marts reflect the figures entered in the various system applications and the periodic narratives submitted by field offices.
The Belgrade Support Service Center is looking for a suitable candidate to fill the following position:
Assistance Data Quality Officer (L2)
(location Belgrade)
MAIN TASKS
Applies standard ICRC support processes, including call registration and compliance with L1, L2, L3 support processes
Verifies the proper application of division policies and data quality rules and resolve issues in collaboration with database administrators and the field
Consolidates and processes field data for all the units and centralize as the 'single source of truth'
Ensures continuity and smooth transition of data through updates or system changes
Monitors and improves data quality through automated tests and spot checks
Validates key measures in data marts reflect entries in various system sources
In the case of changes and upgrades to data sources, provides support to user-acceptance testing
Identifies, documents recurrent data issues and functional problems and escalate them to application support
Executes investigations into the nature of data quality issues and documents them in the Knowledge Database
Resolves data quality issues in collaboration with the field data operators, administrators, officers and coordinators to align with reporting guidelines and policies
Contributes to proposals for the improvement of data quality, structure and model, based on recurrent incidents and statistics
Contributes to maintaining reporting guidelines and policies based on feedback from application users
Contributes to institutional reports, dashboards, management and field reports by ensuring the coherence of data.
REQUIRED PROFILE
Degree in Mathematics, Engineering, Computer Science, Statistics, or a similar technical field
2 to 3 years proven experience in a relevant field
Experience with data management, business intelligence, help desk procedures, user support or system maintenance
Ability to understand technical documentation on complex situations and analyse quantitative information
Interest in international affairs and humanitarian issues
Strong analytical skills
Customer, process and solution oriented
Excellent in English (oral & written)
Knowledge of front-end tools such as Tableau and QlikView, RDB Programming (SQL, Oracle Rdb), statistical packages (SAS, SPSS, R)
ASSET
Experience in humanitarian contexts, including armed conflict settings
Knowledge of French, Spanish, Russian or Arabic (oral & written)
Experience in using corporate service management tools (Ticketing tool)
WHAT WE OFFER
A work and progressive professional development in an exciting international humanitarian environment
An inspiring opportunity to practice your profession in a humanitarian and multicultural organization
Stimulating benefits package
If you are interested in this position, please send us your CV and Motivation letter exclusively in English.
Only short listed candidates will be contacted.
Deadline for applications: 21.01.2018.