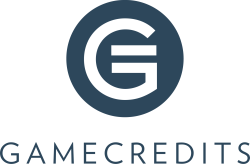 is a part of an international, multicultural holding bringing together experts from blockchain, banking and security. We strive to create the most cutting-edge payment solutions and make it available to the market. Our goal is to improve the overall payment experience, and to make the entire banking and investment industry better.
We are looking for a
Bachelor of Law
To fill a number of roles in our ever-growing office in Belgrade
Job Type: Permanent
Number of Open Positions: 1
Skills and Requirements:
A bachelor's degree in law - the Faculty of Law,
Excellent knowledge of working, corporate and commercial law,
Minimum 2 years of work experience,
Great computer skills,
Fluent in English.
Duties and Responsibilities:
Creating and monitoring all types of contracts (business technical cooperation, lease, sales, marketing contracts etc.),
Monitoring regulations and harmonization of the entire business with the current legislation,
Creating status acts and dealing with all of the changes with valid authorities,
Active participation in the creation and implementation of the HR procedures,
Creating and controlling all of the labor contracts, annexes and termination of employment contracts.
What We Offer:
Working in a progressively growing international company,
Dynamic work in a young team,
Offices in the city center;
A competitive salary,
Good working conditions, standard work time and regular payout,
Additional health insurance and other social benefits.
If you think you match all of the above, please send us your CV, along with a cover letter.
Deadline for applications: 27.06.2018.