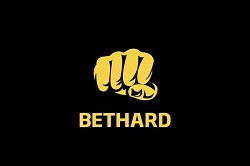 Backend Developer
Full time, Belgrade
Bethard consists of a team of passionate individuals with a vision to create and promote extraordinary iGaming brands and platform hosting.
Our vision is to become the leading iGaming operator in Europe – naturally we're 100% committed to developing the best new iGaming products and experiences to all gamers. We believe we can only be so by employing outstanding people who understands and fits into our unique culture.
We are looking for a Back-End Developers, based in our office in Belgrade.
Working as a Backend Developer at Bethard Group will challenge you to work within modern, large and high capacity systems. You will be part of a fast-moving organization with great goals. You will be working together with passionate, highly skilled people from all over Europe.
What you will do:
Work with the platform team to create new features and maintain existing ones.
Integrate third party platforms
Support and maintain existing software
What you'll bring:
Team spirit
Passion of what you do
Especially merited skills are C# / .Net Framework, Entity Framework, MSSQL knowledge,
Experience with distributed systems.
Earlier experience within iGaming is considered merited.
What you will get:
Healthcare programs
Occupational pensions
Ability to develop within the organization
The possibility to work longer or shorter periods from our amazing office in Malta
Breakfast & lunch at the office
Great colleagues
At Bethard Group Ltd, we are on an infinite journey, where our goal is to create an outstanding work place. We believe in releasing the talent and creativity in every person who works with us.
If you would like to become a valued member of our team then we will also make sure that you're rewarded for your commitment and expertise. We provide competitive salaries and tailormade in-house training on compliance and internalsystems. You will get the opportunity to work within a unique organization, outstanding & engaged teams in a great environment.
Deadline for applications: 31.07.2019.