Oglas dostupan i osobama sa invaliditetom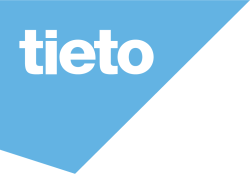 Tieto, a leading Nordic software and services company
We are a globally recognized technology company that has been around building Nordics society since 1968. We have created some of the very first digital services and continue on this path, now with focus on data-driven opportunities. The future? That we are working on today.
We are looking for professionals to join our team in Belgrade.
Backend Software Developer (Intermediate/Senior)
Our system can support corporate loans, agricultural loans, bank guarantees, personal loans, mortgages, consumer credit, deposits, savings accounts and card approvals. While banks and financial institutions focus on core business, our solutions automate bank administration.
As a member of our international team, you will work on loan administration solutions for processing high volumes of corporate credit, mortgages and unsecured loans.
You will play an important role in designing new solutions, migrating and modernizing existing ones. Quality is important aspect of our work. This is why we are looking not only for good developers but also for responsible persons who always work SOLID and think ASPECT.
You will be responsible for:
Ensure the best possible performance, quality, and responsiveness of applications
Analyze problems and find solutions within our international teams
Maintain existing software by troubleshooting the issues and fixing them
Must have:
Experience with financial/banking software
Good problem solving and troubleshooting skills
Knowledge of modern design patterns and service-oriented architecture
3-5 years of experience in software development using C#, WCF/RESTful services, ASP.NET
Advanced knowledge of MS SQL/T-SQL
Hands-on experience with versioning control (TFS, Git) and CI/CD environments
Good teamwork & communication skills (fluency in English, both written and verbal)
Nice to have:
Familiarity with Service Broker, Message based systems and queues
Knowledge of MVC, HTML5, CSS/SaSS, Javascript/Typescript
About Tieto
We are the largest Nordic IT services company providing full lifecycle services for both private and public sectors that has been around for the last 50 years. Our work puts us at the frontline of a wide range of industries. >> Our company
Among our global team of 15 000 employees in almost 20 countries, we foster an Open Source culture that promotes respect for every individual, openness, good teamwork, diversity and equal opportunities.
Our Belgrade team is now almost 100 persons working with banking and leasing solutions in a vibrant and stimulating work environment within Class-A office space. >> Belgrade office
In 2018 we were nominated as a Global 100 Tech Leader by Thomson Reuters as a result of solid, long-term commitment to drive innovation, performance and social responsibility. >> Tieto as an employer
Tieto as an employerWe offer you a challenging position with great opportunities for professional growth. With us you will have the opportunity to directly influence your career development. Our culture is built on transparency and active sharing – a truly open environment.
Interested? We look forward to receiving your application and the opportunity to discuss with you!
Deadline for applications: 27.09.2019.