CCBill SRB d.o.o. raspisuje oglas za poziciju Bare Metal Sales Executive. Za obavljanje ovog posla neophodno je dobro poznavanje jezika na kojem je oglas napisan. Ukoliko tekst oglasa ne razumete u potpunosti, savetujemo vam da razmislite da li je ovo pravi posao za vas.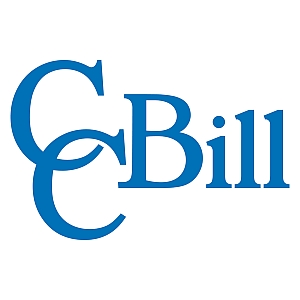 We are looking for:
Bare Metal Sales Executive
Belgrade
CCBill EU and its parent CCBill form a part of CWIE LLC based in Phoenix Arizona. In addition to CCBill, another brand – phoenixNAP – operates within the same ownership group. CCBill handles online payment processing services and affiliate marketing solutions, whereas phoenixNAP offers IT infrastructure services that include cloud services, bare metal servers, colocation, and other IaaS solutions. We've been operating in the USA since 1998 and have satellite offices in Malta, the Netherlands, Serbia and Singapore.
One of the great things about working with our company, besides the enterprise level systems, is the ability to use the latest cutting edge technologies and work alongside a talented, creative and professional team.
Position Purpose
The purpose of this position is to achieve Sales and Service goals via outbound and incoming web and phone leads to create new, long term business. This position encompasses establishing and maintaining productive relationships with prospective clients, and clients who have purchased with us- Ultimately ensuring adoption of our service, increased word of mouth referrals, and maximizing client loyalty. This position is also required to identify growth areas for existing clients and work closely with our direct sales team to provide full service solutions.
Key Job Responsibilities
Provide client support on open tickets to ensure clients are dealing with the correct department
Provide follow up for all support issue tickets to make sure the client's issues were cleared
Quickly respond to live chat and e-mails during off hours for US based sales team
Follow up with new month to month clients that purchase servers in off US sales team hours
Utilize Dynamics to update client files and client information for uniform data integrity
Solicit feedback from any client they have communication with regarding PNAP products and support
Communicate with sales leadership regarding client requests, product requests and common support or product issues
Reduce open issues and ticket response times when US team is busy or off shift
Ensure all tickets are updated during US team weekends – Saturday & Sunday
Find solutions to client requests regarding product or network requests
Work with US based sales engineering to find products and solutions to complex client requests
Work to identify new markets or verticals in the EU market for PNAP Bare Metal server products
Build close relationships with EU based Bare Metal clients to help expand their business and monthly spend with PhoenixNAP
Develop the ability to identify customers that need other PNAP services and products that are not sold or supported by the bare metal sales team
Understand the lead /client pass system to Business Solutions team members to sale complex or cloud based PhoenixNAP products
Understand all issue routing depending on department responsible or customer need
Make warm hand off introductions with other PNAP departments to satisfy client issue or requests
Practice disciplined follow up with all clients transferred to other departments to ensure complete customer satisfaction
Understand client billing for all Bare Metal products and how to read and be able to explain their monthly statement
Master Ubersmith and understand all ticket queues and how to update, transfer and close out open tickets in the system
Learn to write new orders for upgrades, new servers and other requests for new sales
Ability to explain and offer all PhoenixNAP managed services products
Sales Skills Expectations
Ability to present multiple PhoenixNAP products as a solution to client needs
Ability to upsell prospect or current customer on additional servers, more complex or expensive servers
Ability to identify other client needs where PhoenixNAP products can provide a solution
Ability to identify if client has needs in other PhoenixNAP locations in the United States
Ability to present pricing for one time payments or contracted servers & services
Ability to ask pre closing questions to determine client interest
Ability to utilize and leverage sales engineering to solve issues and close opportunities
Use telephone prospecting to find and sale EU clients and opportunities
Ability to build detailed sales funnel using Dynamics software
Ability to use e-mail and other written communication to present PhoenixNAP products
Understanding of how to pass leads and current clients to business solutions sales team to close other PhoenixNAP products
Ability to build Bare Metal contracts in Dynamics for Inside Sales Team review for client execution
Marketing / Promotion Expectations
Understand posting and updates on Web Hosting Talk
Post at any opportunity about PhoenixNAP products or support
Explore other chat boards or communication sites similar to Web Hosting Talk
Develop "fans" of PhoenixNAP server products that encourage them to promote PNAP
Team Work
Helps other team members with any issues they may encounter so as to maintain overall team effectiveness.
Actively seeks to promote a healthy team environment so as to maintain and increase overall team morale and individual team members' job satisfaction.
Whenever needed, interacts and assists with members of other teams so as to contribute to the overall company culture.
Communication
Carries out day-to-day communication with other teams so as to ensure that all team members are sufficiently aware of work being carried out by their colleagues.
Keeps supervisor(s) informed about any issues that may arise.
Establishes and maintains communication with all stakeholders so as to tackle issues or anomalies that may arise.
Interacts with other teams to ensure that all relevant departments are up to speed on all projects.
Necessary Qualifications:
Ability to read, write and speak the English language at a high level
High School or equivalent education degree or certification
Ability to type at least 65 words a minute
Ability to use Microsoft Office suite software
Understanding of basic computer hardware and purpose of each component
Self-Starter and ability to organize tasks and prioritize actions by need and time frames
Strong work ethic with ability to learn new tasks, software and procedures
Ability to accept coaching and put new skills into daily activities
Strong focus on customer satisfaction and ability to follow through on customer requests
What we offer
In addition we offer competitive salary package and great benefits that include:
Private health insurance
Sports activities
Fruit, coffee, tea and soft drinks… all on the house
Bright, colorful offices in New Belgrade
The ability to work with the latest cutting edge technologies
Paid introductory training
All benefits paid pursuant to relevant Serbian laws
If you are interested in this position, please send a covering letter and CV in English!
Deadline for applications: 01.09.2019.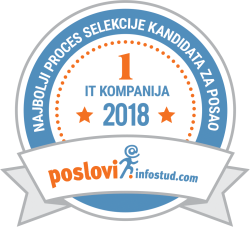 Prijavite problem sa oglasom
Ukoliko postoji problem sa ovim oglasom (netačne, neažurne informacije ili slično), molimo vas da nam ga prijavite ovim putem.
Vaš komentar je vidljiv isključivo zaposlenima sajta Poslovi.infostud.com i poslodavci neće biti u prilici da ga pročitaju.
Ostavljanjem komentara na ovaj konkurs nećete konkurisati za oglas.
---
Podelite na društvenim mrežama: