Oglas dostupan i studentima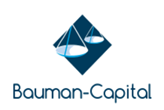 Bauman Capital is an international financial marketing firm specialising in fully integrated marketing strategy and communications programs for financial industry around the world.
As an international organisation, we're justifiably proud of our people and the success they achieve. In our industry, the demands on you can be high, but the satisfaction and challenge of working alongside bright and successful people offer the prospect of a truly rewarding career.
In line with the extensive growth of our Belgrade operations, we are currently looking for candidates for the position of:
Secretary / Office Coordinator
(English & Payroll/HR skills)
Belgrade
Requirements:
You must be switched on, confident and handling invoices.
Experience in preparing payroll and employee contracts is a must.
Experience in interviewing candidates.
You will assume the duty of clerical and administrative support in order to optimize workflow procedures in the office.
You will assist colleagues and executives by supporting them with planning and distributing information.
You will be the point of reference for all queries, requests or issues and will be an integral part of the company's workforce.
Fluent English.
Job Duties:
Manage, produce and collect invoices, receipts and prepare payroll information for the accountant.
Manage office vacation days, sick days, employee office hours etc.
Organizes work by reading and routing correspondence; collecting information; initiating telecommunications.
Maintains department schedule by maintaining calendars for department personnel; arranging meetings, conferences, teleconferences, and travel.
Completes requests by greeting customers, in person or on the telephone; answering or referring inquiries.
Maintains confidence and protects operations by keeping information confidential.
Prepares reports by collecting information including monthly payroll and headcount reports.
Maintains office supplies inventory by checking stock to determine inventory level; anticipating needed supplies; placing and expediting orders for supplies; verifying receipt of supplies.
Keeps equipment operational by following manufacturer instructions and established procedures.
Secures information by completing database backups.
Provides historical reference by utilizing filing and retrieval systems.
Contributes to team effort by accomplishing related results as needed.
Must have:
Minimum 3 years of Office Administrator/Office Manager/P.A. experience.
Working/Collaborating with the CEO of a company a plus.
Administrative Writing Skills.
Reporting Skills.
Supply Management.
Scheduling.
Microsoft Office Skills.
Professionalism, Confidentiality, Organization.
Travel Logistics.
Compensation & Benefits:
People create success, which is why we go to great lengths to attract, inspire and reward creativity and talent. We are proud to provide highly competitive compensation and benefits offerings as part of the total reward of working at Bauman Capital including:
attractive base salary
annual performance bonus
international career opportunities
business travel worldwide (example: Cyprus, Hong Kong, London)
Deadline for applications: 29.06.2018.