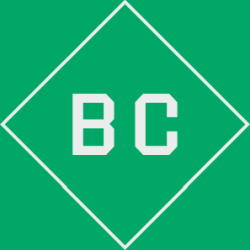 HR Consultant
Niš
Do you want to contribute to the continued development in one of Niš' fastest growing companies? We are looking for an experienced HR Consultant to help improve and grow the company.
The position is a full-time position in our company in Niš, Serbia. You will work closely together with our HR and office administration in Nis and with our HR department in Copenhagen, Denmark.
The Role
As HR Consultant in Better Collective d.o.o. you, together with the HR team, are responsible for the daily execution of HR operations; recruitments and all employment life cycle activities. Due to our growth, recruitments is a prime priority for HR and you are an experienced recruiter.
You have a strong understanding of business and organizational development and take active part in the continuous refinement of HR processes in order to support and ensure alignment with Better Collectives overall strategy. You are motivated by being part of a growth company and understand that executing HR in a growth environment requires flexibility and willingness to adapt to the needs of the business.
Our Ideal Candidate
Has a minimum of 5 years relevant experience
Speaks and writes English fluently
Has thorough experience with the full range of HR tasks including: recruitments A-Z, onboarding, employee development, employment branding, contracts and HR administration.
Has a strong understanding of Serbian employment law
Has experience from another growth company - preferably an IT company.
Is certified with Masters MPA tool and/or have experience in conducting personality tests
Application Deadline
We are looking forward to hearing from you as soon as possible and we accept applications until 19.01.2018. We are reviewing the applications when we get them, so don't hesitate to apply using the "Apply Here" button below.
Important: Please send applications written in English only. Non-English applications (CV and motivational letter) will not be considered.
We would like you to join Better Collective as soon as possible.
Questions?
If you have any questions about the position, you are welcome to contact Niš Office Director, Jacob Folmand at jfo@bettercollective.com
The Business
Better Collective d.o.o. is a subsidiary of the Danish founded international tech company Better Collective A/S. For 7 consecutive years Better Collective has received the "Gazelle award" for being one of the best performing companies in Denmark in terms of growth.
Better Collective is an international growth company working to give players a better and more secure iGaming experience. Through our products, we will create a more transparent and honest business. Our ambition is that quality and innovation must also apply to the iGaming industry and we are determined to set new standards and to take the lead in the market. We are a dynamic, energetic and diverse workplace encouraging an open and informal tone, strong unity and high ambitions.
Deadline for applications: 19.01.2018.