Oglas dostupan i osobama sa invaliditetom
Oglas dostupan i studentima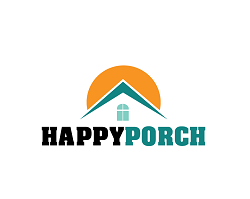 Do you have a high level of numeracy? Are you super organised and have strong 'attention to detail' skills?
We are looking for a part time
Bookkeeper - administrative assistant
to join our remote, distributed team on an hourly basis.
We anticipate the bookkeeping tasks would take approximately 2-3 hours per week. There is the potential to get involved in other administrative tasks, totalling no more than 10 hours per week.
HappyPorch is a completely distributed company. We have no office. The small, distributed team of specialist web developers are spread across the UK, Europe, Australia, Africa and South America.
One of our founding principles is that the company exists for us, not the other way around. While we do work hard, we also acknowledge that a healthy, balanced life is a requirement, not an optional extra.
We are a small, committed team who value, support and mentor each other.
We run our business on 'self management' principles. This means very clear structures and processes. It also means a huge amount of autonomy and space to be innovative and bring your own initiatives. We hold each other accountable, rather than expect a manager to be the parent.
Role
The main tasks will be keeping our bookkeeping system (Xero) up to date, exporting data from Xero and entering data into monthly finance reports. You will support the Director and other team members in all things finance related.
Full training will be provided and whilst the team work with self managed principles, this does not mean working without support!
Working as part of a distributed team takes a high level of motivation and the ability to self-manage. It also requires excellent written and verbal English communication skills and the ability to communicate professionally with both technical and non-technical people.
You
Enjoy working with numbers and spreadsheets
Enjoy solving problems and are constantly looking to learn and improve
Are willing to be measured by your output and the value you bring
Are outstanding at communicating both verbally and in written English
Are detail oriented and meticulous about quality
It is an advantage to have exposure to working as part of a software or web development team, or in finance or accounting, but this is not required if you are interested in learning.
The ideal person will bring the correct mindset, ability to learn and adapt along with as wide a range of skills as possible. We therefore encourage applications from the right candidates regardless of age, disability, gender identity, sexual orientation, religion, belief or race.
Please find more information on how we are working to become a more diverse team here.
What's in it for you?
Impact
You will bring your experience, ideas and energy to the role. As part of a small, fun team you will be much more than just another cog in the wheel. There is an opportunity to further develop your technical & team skills. This role might suit you if you are interested in learning about self management, remote first, distributed teams and the future of work.
Location & Hours
This role is remote, much of the time you can work from anywhere – well almost – some crossover with UK business hours will be necessary. We are more interested in results than micromanaging which means we are very happy to talk about flexibility in your working hours.
Salary
To be discussed.
Interested?
If you have any questions about this job position please get in touch via jobs@happyporch.com
We look forward to receiving your application!
Deadline for applications: 05.12.2019.