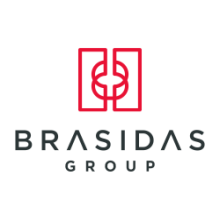 Brasidas Group is looking for an
Open Source Analyst (OSA)
to join its Belgrade office
The OSA will be responsible for conducting open source research, including but not limited to the surface web, databases, and social media. The OSA must be able to conduct thorough, efficient, and precise research. He or she should be able to analyze and synthesize this information in concise and well-written reports, adhering to strict deadlines.
Duties and Tasks:
Conduct research using open source intelligence (OSINT) data as well as specialized OSINT tools and services
Use existing expertise as open source analyst to provide OSINT analysis and reporting in response to client and in-house requests and deliverables
Collaborate regularly with analysts in new reporting and products
Lead workshops and programs pertaining to OSINT analysis, providing input to curriculum development
Assess and provide recommendations on emerging OSINT methodologies and tools
Contribute to business development endeavors
Basic Qualifications:
3+ years of experience conducting open source research and analysis
Experience accessing and using global and regional social media and other platforms
Knowledge of advanced Internet-based research, including Boolean logic, search engines, databases and registries
Bachelors degree
Complete fluency in English (spoken/written/read) with accompanying test scores
Employer references
Additional Qualifications
Knowledge of additional foreign language
Knowledge of scripting languages and technologies
To apply, please attach your CV and a writing sample in English.
Deadline for applications: 18.09.2019.