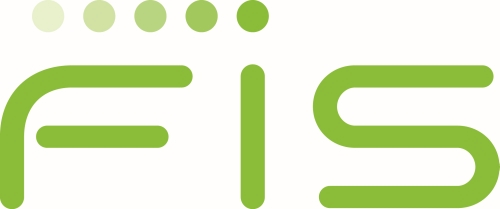 Build / Release Engineer
Belgrade
About Us
FIS is a global leader in financial services technology, with a focus on retail and institutional banking, payments, asset and wealth management, risk & compliance, consulting and outsourcing solutions. Through the depth and breadth of our solutions portfolio, global capabilities and domain expertise, FIS serves more than 20,000 clients in over 130 countries. Headquartered in Jacksonville, Fla., FIS employs more than 53,000 people worldwide and holds leadership positions in payment processing, financial software and banking solutions. Providing software, services and outsourcing of the technology that empowers the financial world, FIS is a Fortune 500 company and is a member of Standard & Poor's 500® Index.
Responsibilities:
Maintain various software repositories and feature/release versions using source control tools such as TFS GIT, TFS Repository, VAULT.
TFS Support including but not limited to User configuration, security configuration, maintenance, upgrades as well as Work Template Customization.
Manage, Define, configure and troubleshoot build and automated deployment processes across multiple environments and products, supporting concurrent releases.
Assist and participate in automated build and deployment development using a combination of PowerShell, SQL and TFS features.
Installation development for applications as needed (Willing to train and/or already be proficient in "InstallShield.")
Work closely with Development, QA and Project Management to define and implement procedures for building, deploying, installing and releasing products
Qualifications:
Bachelor's degree in a technical discipline, preferably Computer Science or Information Technology
Experience with TFS

Customizing Work/Task/Process Templates
Developing/designing/implementing/maintaining build automation:

Compiles
Versioning
GIT Specific tasks (Commit-Push-Tag)
TFVC Specific tasks
Automated deployment
Automated Oracle/MSSQL DB query execution/manipulation
Reporting – (We are looking at growing expanding visibility and Reporting is one that will help us do that so this is a must)
Manipulation of files (ex. Config/XML/JSON/SQL)
Automated compile/execution/deployment process for SSIS – SQL Data tool project types

Maintenance/Support:

TFS Server updates/upgrades
Experience Standing up Build Controller/Agents
Experience with best practices in building out build environments

Experience with PowerShell
Experience with Visual Studio 2015
Experience with IIS Configuration
Experience with Windows Services Configuration
Experience with InstallShield
Experience with C#
Experience with MSSQL
Good communication skills, professional
Efficient, proactive, self-sufficient
Fast learner, excellent researching skills, up to date with technology
Out of the box thinker (Does not only see the single implementation but what effects it may have and how to handle them)
Thorough testing of features prior to implementation
Flexible working schedule
Desired Skills (preferred, but not required):
Experience with VBScript
Experience with JSON
Experience with XML
Experience with ASP .NET
Experience with Oracle
Experience with MS Project
Experience with Customizing Build Template for TFS
Experience with TFS Integration with external tools: experience working with Field mapping to MS Project is a plus
Experience with TFS Maintenance/Support: TFS Server migration to new host, TFS Server migration to existing host on newer version
We look forward to receiving your application. Please use only the button below in order to apply (only complete online applications will be considered).
Deadline for applications: 16.01.2018.