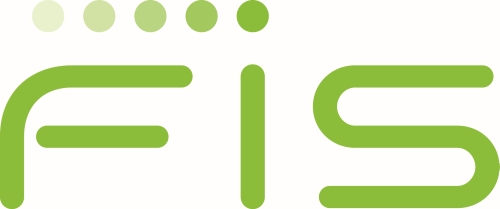 Business Analyst
About Us
FIS is a global leader in financial services technology, with a focus on retail and institutional banking, payments, asset and wealth management, risk & compliance, consulting and outsourcing solutions. Through the depth and breadth of our solutions portfolio, global capabilities and domain expertise, FIS serves more than 20,000 clients in over 130 countries. Headquartered in Jacksonville, Fla., FIS employs more than 55,000 people worldwide and holds leadership positions in payment processing, financial software and banking solutions. Providing software, services and outsourcing of the technology that empowers the financial world, FIS is a Fortune 500 company and is a member of Standard & Poor's 500® Index.
FIS Adaptiv provides enterprise-wide credit and market risk management solutions for financial services institutions. Adaptiv assists institutions of varying size and complexity to deploy technology to meet both internal and regulatory requirements for risk management and operational control. Adaptiv helps financial services institutions from the banking, hedge fund, asset management, insurance and corporate sectors with our deep understanding of risk management and operational processes.
Position Description
This role is ideal for somebody confident in their ability to use technology to solve complex problems and wishes to develop a comprehensive understanding of quantitative financial risk management.
Adaptiv are leaders in capital markets risk management. The role of the Business Analyst is to support Product Management and Development, specifically in the area of new regulatory requirements such as the fundamental review of the trading book (FRTB). This involves undertaking detailed analysis to validate product management decisions and defining functional enhancements suitable for delivery to the development group.
You will acquire financial domain knowledge by initially contributing to the full software development lifecycle. However, we expect the role to evolve on a short timescale into one of providing business focused input on product development. The role must assist us in delivering a better quality product to the customer making us stand out in the market place.
The work will be performed in close contact with colleagues and customers much of which will be international.
Major Duties and Responsibilities
As a business analyst, your job is to determine what our solutions need to do to address our clients' needs, including:
Discussions with clients and evolving those emerging requirements into specifications.
Determining the operational and financial aspects of the solution.
Supporting the development of the solution by working closely with software developers.
Responsibility for the quality of the delivered solution.
Promoting our solutions internally and externally.
Supporting the process of selling our solutions to prospects and developing our relationships with our clients.
Reference: QWDQ3_p0y9YhKZO7iSREUNZ9rNX8A7rgKwxpfU1KTWo.
You will be a recognized company specialist in the Adaptiv risk products and will use your industry experience to help develop Adaptiv's functionality road map.
Position Requirements
To be a successful applicant you must demonstrate strong problem solving and mathematical skills and show evidence of interest in financial markets and quantitative finance. Moreover, we wish to see a familiarity with using software to solve complex problems and a demonstrable interest in technological innovation. Ideally such traits should be demonstrated from previous employment.
Excellent academic qualifications, degree in a subject of a technical nature, with a high mathematical content from a well-regarded university.
Our recruitment process will assess the following competencies:
Problem solving skills
Communication skills
Ability to influence and encourage others by means of strong argument
Ability to work as part of a team or alone making a strong contribution in either scenario
Proactivity and strong ownership
Ability to make a contribution at all levels
Conscientiousness balanced with the demands of the business
We look forward to receiving your application.
Please use only following link in order to apply (only complete online applications will be considered): Apply Here.