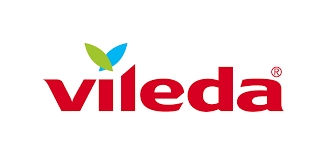 Vileda is the leading global brand of mechanical cleaning systems as well as household and laundry care products. Our Key Success factors are new effective products and distribution channels, technical innovations and a strong customer focus.
For further development of their sales and trade marketing activities in Serbia, we are searching for a goal-oriented and initiative sales professional for the position of
Business Development Manager FMCG
- Sales and Trade Marketing -
Requirements:

university degree
experience in similar position or as Sales or Trade Marketing Manager within FMCG - preferable from non-food sector
experience in managing key accounts and/or distributor network
fluency in English and advanced MS Office skills
willingness for frequent travelling
strong customer focus supported by excellent communication, presentation and negotiation skills
energetic and initiative personality
Responsibilities:

further development and implementation of Sales- & Trade-Marketing activities in Serbia and after introductory period also in other smaller countries of Balkan region in line with company's regional strategy and priorities
work closely with distributors' sales teams as well as conducting annual collaboration plan and negotiations with distributors
management of distributors in respective country including definition of sales plans, promotional activities, KPIs and targets
on-going tracking of plan implementation, preparation of analysis of the results and performances
take active role in plan and implementation of product launches, follow-up on assortment and tracking of promotional and other activities
perform product and merchandising training for distributors' sales forces
regular sales analysis by products, customers and channels, including preparation of corresponding action plan
preparation of plans and execution of TV campaigns including post-analysis
regular store visits in the field, control of merchandising standards and conduct of required follow-up activities
perform analysis of competitors' activities and propose measures to grow market share
Our Client offers a highly dynamic and challenging position, the opportunity to fully express and further develop your professional abilities and career within developing international environment with strong product portfolio.
If you are interested in the above described position, please send your CV and motivation letter in English, exclusively to HILL International address, with full confidentiality.
HILL International, 11000 Beograd, Ruzveltova 45, tel./faks: +381 11 3294 500
, e-mail: prijava@hill.rs