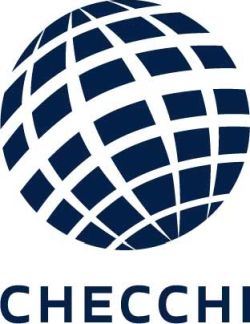 Checchi and Company Consulting, Inc. (Checchi) has worked in international development for over 40 years. The company has operated in more than 140 countries, including a number of fragile states and post-conflict zones, and has implemented nearly 300 long-term contracts. Checchi's principal areas of specialization include rule of law, anticorruption and monitoring and evaluation (M&E). Since launching one of the first international rule of law practices in the late 1980s, Checchi has provided technical assistance and training in the core areas of improving access to justice; court systems administration; legislative and policy reform; judicial training and legal education; public legal awareness; and security sector reform. The company has implemented a number of long- and short-term activities focused exclusively on anticorruption. In addition, many of Checchi's rule of law projects have included significant anticorruption components and activities. Checchi's M&E work encompasses projects in more than 50 countries and spans the spectrum of quantitative, qualitative, and mixed approaches to managing and evaluating performance.
This is a local position for citizens of Serbian. To apply, CVs should be submitted electronically by 08.09.2018.
USAID Government Accountability Initiative (GAI)
Business Process Improvement Specialist
(Courts, Public Prosecution), Belgrade
Background and goal
The Government Accountability Initiative (GAI) is a four year, USAID-funded activity, aimed at strengthening capacities and connections of key Serbian stakeholders to increase government accountability at the national and local levels.
Component 3 of GAI, Adjudication of Corruption Cases, supports the Supreme Court of Cassation (SCC), Republic Public Prosecutor's Office (RPPO), Ministry of Justice (MOJ), specialized anti-corruption court units and prosecutors' offices. The project was awarded in February 2018, and is implemented by Checchi and Company Consulting, Inc.
Under Component 3 Adjudication of Corruption Cases, GAI will:
Support anti-corruption specialized court units in implementing the new Law on the Organization and Jurisdiction of State Organs in Fight against Organized Crime, Corruption and Terrorism Financing.
Develop procedures and methodology for data collection, record keeping and statistical reporting on corruption cases.
Establish an electronic register of corruption cases (ERCC) to support information sharing between different institutions working on the investigation and prosecution of corruption cases.
The Action Plan for Chapter 23, Activity 2.3.4.3, foresees establishing a model of unique record keeping (electronic register) for criminal offenses with an element of corruption, in accordance with the law governing the protection of personal data.
It is envisioned that established specialized anti-corruption units in courts and public prosecutor`s offices will be supported with appropriate procedures for quality data collection and analysis, which in turn would enable policy makers to pinpoint obstacles and bottlenecks to successful prosecution and adjudication of corruption cases. To this end, GAI will help establish a system for the collection of unified statistics on corruption, distinguishing clearly between different types of criminal offences, the length of cases, outcome of the proceedings, etc. GAI will approach the creation of an ERCC from legal, technical (hardware/software) and business process streamlining angles simultaneously.
The mechanism will draw wherever possible from the existing case management systems for courts and public prosecutors` offices (AVP, SAPO, SIPRES), and will be designed specifically to offer information meeting the needs of the SCC, MOJ, and indirectly the EU and others. Provision of this data should allow stakeholders to accurately monitor case flows and the increased number of corruption cases taken on by courts and public prosecutors` offices, among other activities.
Based on the field visits to specialized A/C units in Higher Courts and Higher Public Prosecutors` Offices and subsequent conclusions highlighted in GAI's needs assessment report, GAI has identified absence of uniformity regarding case management business processes in courts and public prosecutors` offices. To illustrate, in the specialized A/C court units the process for registration of initial act (indictment) and its confirmation in AVP system is done differently. GAI also observed that in four specialized prosecutors` units different practices apply in the SAPO system for scanning, validating documents (i.e. criminal complaint) by a deputy prosecutor assigned to it, entering data on case resolution on merit and non-merit decisions, etc. This directly affects report accuracy and SAPO system usability. To better understand the usability of the systems, data and process, and to be able to build on the existing system(s), GAI proposes to conduct an in-depth analysis of case management and reporting practices across specialized A/C units in courts and public prosecution.
Tasks
The expert will undertake the following tasks:
Conduct interviews with key users and stakeholders from Ministry of Justice, courts and public prosecutors` offices to identify issues with the docket management, functionalities and relevant work processes;
Conduct a comprehensive analysis of the workflow in the existing case management systems (AVP, SAPO, SIPRES);
Analyze existing practices for docket management and reporting workflows in four special A/C units in courts and public prosecutors' offices and assess their alignment with relevant procedural laws, Court Rules of Procedure and Rulebook on Administration in Public Prosecutors Offices.
Identify all steps in the SAPO, AVP and SIPRES case workflow;
Collaborate with other GAI consultants working on an ERCC to ensure required comparability of recommendations;
Briefings on progress and final results as requested by USAID and GAI.
Period
The total level of effort for the task is not to exceed 30 days of work.
The work is anticipated to be completed during the period September - October 2018.
Deliverables
Plan for conducting activities and preparing deliverables;
Report on current docket management and reporting workflows, containing the list of steps in the case workflow with explanations, discrepancies in the case management business processes, and recommendations for business process streamlining and harmonization in four special A/C departments in courts and public prosecutors` offices.
All deliverables should be prepared in both English and Serbian language.
Qualifications
This is Junior-level position (3+ years of experience). In addition, the following qualifications are required:
Degree in organizational sciences, technical sciences or law, preferably Master`s or equivalent;
At least 3 (three) years of relevant professional experience in working in the judiciary, public prosecutors` offices or projects in judiciary;
At least 3 (three) years of relevant professional experience in business process management, analysis and optimization, preferably in public sector;
Demonstrated familiarity with the structure/functions/organization and processes of the justice sector in Serbia as well as knowledge of relevant legislation;
Excellent written and oral communication skills in English and Serbian.
Deadline for applications: 08.09.2018.