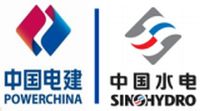 The Power Construction Corporation of China (POWERCHINA) was founded in September 2011. We provide comprehensive and full-range of services from planning, investigation, designing, consulting, civil works construction to M&E installation and manufacturing services in the fields of hydropower, thermal power, new energy and infrastructure. Our business also extends into real estate, investment, finance, and O&M services.
The vision of POWERCHINA is to become a top global enterprise in renewable energy and the development of hydropower resources, a key player in the infrastructure sector, and a driving force in China's power and water conservancy industries, as well as an important participant in real estate development and operations.
POWERCHINA boasts world-leading EPC services in the development of hydropower, water works, thermal power, new energy, and transmission and distribution projects, in addition to the achievements in the fields of infrastructure, equipment manufacturing, real estate and investment.
POWERCHINA has world-class construction capacity, including the annual capacity of 300 million m³ of earth and rock cutting, 30 million m³ of concrete placement, 15,000 MW of installation of turbine-generator units, 1-million-ton of metal fabrication works, 5-million m³ of foundation grouting as well as 540,000 m³ of construction of impervious walls.
POWERCHINA possesses state-of-the-art technology in dam engineering and construction, installation of turbine-generator units, foundation design, investigation and construction of extra-large underground caverns, investigation, engineering and treatment of high earth/rock slopes, dredging and hydraulic fill works, construction of runways in airports, design and construction of thermal and hydropower plants, design and installation of power grids, and related equipment and hydraulic machinery.
POWERCHINA also has first-class capacity of scientific and technological innovation in hydropower, thermal power, and power transmission and transformation.
By the end of 2018, POWERCHINA had total assets of USD126.24 billion and 186,000 employees. The annual revenue in 2018 was USD59.93 billion. POWERCHINA had set up six regional headquarters for better management in the worldwide markets.
POWERCHINA International has more than 800 employees and 373 overseas institutions in 116 countries in the world. Its business covers 125 countries and the total amount of contract for projects under construction is more than USD 100 billion.
In the year 2018,POWERCHINA ranked 182nd among Fortune Global 500, placing sixth on the list of the world's 250 largest global contractors and placing second among top 150 engineering design companies worldwide according to ENR. The group ranks first globally in the field of power construction and is the world's largest power engineering contractor.
Business Secretary
Place of work: Belgrade
Employer:
Power Construction Corporation of China Ogranak, Beograd
Project:
Construction of District Heating Pipeline Project Obrenovac – Novi Beograd
Key responsibilities:
Translation of documentation as well as translation at meetings from Serbian to Chinese or English language, as well as from Chinese / English to Serbian language
Answering phone calls, email, and redirecting the same when needed
Managing daily / weekly / monthly programs and organizing meetings
Prepare (draft) and distribute correspondence, notes and forms, requirements, documentation independently and upon requests of superiors
Update the contact information of employees, customers, suppliers and external partners
Supports and facilitates the production of regular reports;
Copies and scans the documentation
Organizes business trips
Timely passes necessary information and documentation to superiors, associates or clients (on meetings, deadlines, etc.)
Sort and archives documentation
Preparation of documents and submission to the relevant state institutions, necessary for obtaining residence and work permits for colleagues from the Republic of China
Welcomes guests and business partners
Assist in recruiting local staff and some other temporary works assigned by directors
Requirements:
Excellent knowledge of Chinese, English and Serbian language (written and spoken)
Proven work experience in the same or similar position
Knowledge of office organization and optimization techniques
Possibility to perform multiple tasks and time management
Excellent written and verbal communication skills
Integrity and professionalism
Excellent knowledge of MS Office
Bachelor degree or above
B category driver's license (active driver)
If you find yourself to be suitable candidate for our company on this position, please send us your CV (photo is required), both in Chinese and Serbian
Language electronically.
Only shortlisted candidates will be contacted.
Deadline for applications: 17.07.2019.