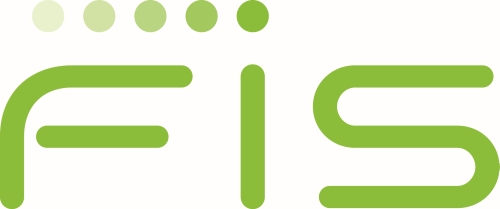 C# ASP.NET Developer, Belgrade
About Us
FIS is a global leader in financial services technology, with a focus on retail and institutional banking, payments, asset and wealth management, risk & compliance, consulting and outsourcing solutions. Through the depth and breadth of our solutions portfolio, global capabilities and domain expertise, FIS serves more than 20,000 clients in over 130 countries. Headquartered in Jacksonville, Fla., FIS employs more than 55,000 people worldwide and holds leadership positions in payment processing, financial software and banking solutions. Providing software, services and outsourcing of the technology that empowers the financial world, FIS is a Fortune 500 company and is a member of Standard & Poor's 500® Index.
Job Description
We're looking for a talented individual to join the FIS - Testing Services team. You will work as part of an international team who is responsible for developing, supporting and operating Testing Tools for our Portfolio Management and Risk System (Front Arena).
Our Development Environment
Financial services industry with fantastic work/life balance
Agile process, fully automated CI, small cross-functional teams with dedicated product owners and QA testers
Professional tools: high-spec workstations with dual monitors, MSDN licenses, Visual Studio 2015, and Resharper
Reference: _KszaDJGklaaBYu9aLvqKGD6Qr0JsMxDrLmSJ4UC9wo.
The Role
As a full stack software developer, you will work in an iterative cycle on projects related to our core system. Features & enhancements, performance optimization, architectural improvements & refactoring, targeted R&D & proof-of-concepts. You will be responsible, along with the rest of your team, for testing, documenting, and providing technical support for your own work.
Design + implement: Web services & APIs, database schemas and queries
Design + implement: Intuitive interfaces, both desktop & web, to make complex data accessible and easy to work with
Collaborate with product experts, analyze real-world requirements, create functional domain models and technical solutions
Continuously ship new features and updates to our entire user base
Write simple, elegant, testable code
Requirements
BS or MS in computer science or related field
Strong experience using the Microsoft technology stack and Python
C#, SQL Server, WCF, Python and ASP.NET are our core tools
Strong front-end experience in Web (JS, HTML, CSS) and/or Desktop (Winforms, WPF)
Excellent communication, collaborative disposition
You Are
Passionate about creating software that tackles complexity
Motivated self-learner, comfortable working in a polyglot technology stack
Enthusiastic about learning new languages and frameworks
Bonus Points
Relevant experience in Finance, Banking, Hedge Funds, or Accounting - experience developing software for any industry with a challenging business domain is a plus
Experience with AngularJS and Typescript, or similar modern web development
Expertise in any of the following areas is a plus:
WCF, ASP.NET WEBAPI
OAuth and/or WS-Trust
Reporting systems like SSRS, OLAP
Bulk database performance and optimization
Open source contributions
We look forward to receiving your application. Please use only following link in order to apply (only complete online applications will be considered): Apply Here.
Deadline for applications: 21.04.2017.