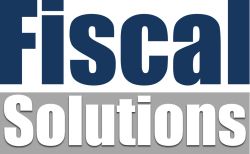 C / C++ Software Engineer
Location: Novi Sad
Mandatory conditions for this position:
Experience in C/C++ programming language (minimum 5 years)
Familiarity with communication interfaces (serial communication and/or network interfaces)
Technical knowledge, including:

Experience with various operating systems
Knowledge about various SQL databases
Knowledge about network
Knowledge about Web Service, XML, JSON

English knowledge
Following are optional but highly valued skills:
Knowledge of Windows and Linux environment (APIs, Certificates, Batch Scripts, etc.)
Experience with Microsoft C/C++ (CLR, MFC, COM, ActiveX, etc.)
Experience with .NET programming language
Experience with Java programming language
Experience with open source projects
Knowledge of UML
Strong problem-solving skills
Fiscal Solutions is a great PLUS to your career boost cause:
We are internationally focused company - working with worldwide retailers often requires meeting our clients abroad and attending international Retail industry events
As a part of 15+ experienced Service PLUS Group, we offer plenty of opportunities for permanent training and self-development
We welcome and reward good ideas and innovation in very special and unique way, providing great opportunities for promotion
Our Care PLUS program makes you feel respectful and well cared
Our social programs are tailored to meet interests of each employee, with a special focus on work-life balance
We are team of professionals who like great sport spirit and team-building events
By our uniqueness we are creating and offering a very friendly working environment
Become a part of our team - Join Fiscal Solutions today!
Only short-listed candidates will be invited for an interview.
Deadline for applications: 24.08.2019.