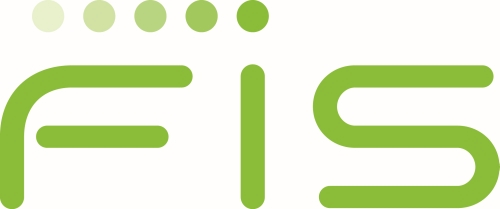 C# Developer
Belgrade
About Us
FIS is a global leader in financial services technology, with a focus on retail and institutional banking, payments, asset and wealth management, risk & compliance, consulting and outsourcing solutions. Through the depth and breadth of our solutions portfolio, global capabilities and domain expertise, FIS serves more than 20,000 clients in over 130 countries. Headquartered in Jacksonville, Fla., FIS employs more than 53,000 people worldwide and holds leadership positions in payment processing, financial software and banking solutions. Providing software, services and outsourcing of the technology that empowers the financial world, FIS is a Fortune 500 company and is a member of Standard & Poor's 500® Index.
Job Overview:
We are looking for an experienced developer to join our team working on APT. You will be involved in the full software development lifecycle, from design through to implementation, testing, production, and maintenance. You will be familiar with core C# technologies and will be up to date with ongoing enhancements to the .Net Framework. You will understand common design and architecture patterns and how these are applied with C#. You will be used to working within a team and helping to mentor and coach team members on technologies in use and new technologies to consider.
We seek strong candidates with a desire to learn, take challenges head-on, an ability to express their opinion and an enthusiasm to develop and grow within an agile environment. You will join a development team with significant domain experience working on a mixture of legacy and new applications to help provide technical direction to the ongoing work.
Key Responsibilities:
Contribute to architecture, analysis and application specification activities
Provide assistance to the support team as required
Take responsibility for the effective resolution of issues as they arise
Provide estimates within an Agile framework
Knowledge/Experience:
Essential – minimum of 3 years' work experience or equivalent in software development using C#; experience of full software development lifecycle; experience of supporting production environments
Deep understanding of C# including Winforms development
Excellent communication skills
Experience and understanding of agile methodologies
Excellent knowledge and understanding of Object Oriented development practices
Desirable - Experience of financial markets and Risk
Good knowledge of statistics and maths
Skills:
Essential
Excellent C#, including WinForms
Experience with Agile Software Development
Excellent communication skills
Good understanding of user interface design and HCI principles
XML, XSD and XSLT
Desirable:
SQL
Understanding of financial markets
Qualifications:
Essential – good degree in numerate discipline, preferably software engineering, or relevant experience; good numerical intuition; creative problem-solving abilities;
Preferred – Masters degree; exposure to financial concepts and mathematics
Competencies:
experienced software engineer keen to add experience in enterprise risk management
team player, articulate, keen to learn, enthusiastic and creative about technology and the use of the latest tools and techniques
able to communicate with management, developers and users
able to drive process and technology change within the team and the wider organisation
We look forward to receiving your application. Please use only the button below in order to apply (only complete online applications will be considered).
Deadline for applications: 16.09.2017.