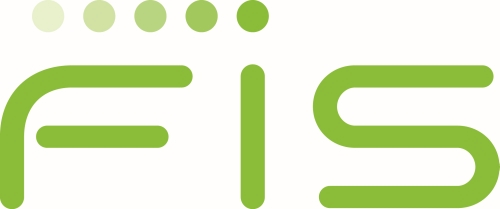 C++ Developer
Belgrade
About Us
FIS is a global leader in financial services technology, with a focus on retail and institutional banking, payments, asset and wealth management, risk & compliance, consulting and outsourcing solutions. Through the depth and breadth of our solutions portfolio, global capabilities and domain expertise, FIS serves more than 20,000 clients in over 130 countries. Headquartered in Jacksonville, Fla., FIS employs more than 53,000 people worldwide and holds leadership positions in payment processing, financial software and banking solutions. Providing software, services and outsourcing of the technology that empowers the financial world, FIS is a Fortune 500 company and is a member of Standard & Poor's 500® Index.
Prophet is a leading risk management platform used by the financial services industry around the world to model companies' financial business. We are looking for a C++ developer to join our team working on the Prophet Calculation Engine. You will be involved in the full software development lifecycle, from design through to implementation, testing, production, and maintenance. You will get involved with the use of new technologies, tools and methodologies.
Prophet Enterprise is a C# .NET client and web service which allows users to manage their models and schedule the execution of calculations on a shared cluster of calculation servers. You will be involved with adding new data management features integrated with the model calculations.
The Calculation Engine is used by Prophet Professional and Prophet Enterprise systems to perform actuarial calculations split across multiple machines. It is undergoing major enhancements and you will be involved with updating it to keep up with the latest actuarial modelling practices and technology improvements using C++.
Position Requirements
Education and qualifications
Essential:
Bachelor degree in numerate discipline, preferably software engineering; good numerical intuition; creative problem-solving abilities.
Desirable:
Exposure to financial concepts and mathematics.
Professional Experience and knowledge
Essential:
C++/STL Software development – 3+ years or equivalent.
OO Design and Development practices.
Full software development lifecycle.
Desirable:
C++11/14; Boost; C++ Compilers – Microsoft, Intel or GNU.
XML/JSON; Multi-threading; Sockets; Windows SDK; Grid/HPC/Cluster.
GPU; SQL, NoSQL, Distributed Storage / File Systems; Cloud e.g. Azure, Amazon
Visual Studio, Intel Vtune / Inspector; TDD e.g. Microsoft Test Framework / CPPUNIT.
Commercial experience in finance/insurance; Design Patterns; Agile/iterative.
C#
Professional and personal skills
The ideal candidate will:
Experienced software engineer, a team player, enthusiastic, keen to learn new technologies.
We look forward to receiving your application. Please use only the button below in order to apply (only complete online applications will be considered).
Recruitment at FIS works primarily on a direct sourcing model; a relatively small portion of our hiring is through recruitment agencies. FIS does not accept resumes from recruitment agencies which are not on the preferred supplier list and is not responsible for any related fees for resumes submitted to job postings, our employees, or any other part of our company.
FIS is committed to protecting the privacy and security of all personal information that we process in order to provide services to our clients. For specific information on how FIS protects personal information online, please see the FIS Online Privacy Notice.
Deadline for applications: 05.08.2018.