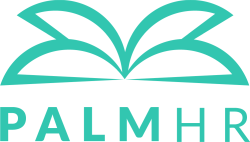 CTO (Chief Technology Officer)
Belgrade
Role description:
PalmHR are looking for a Chief Technology Officer (CTO) to provide sound technical leadership in all aspects of our business. You will communicate with employees, stakeholders and customers to ensure our company's technologies are used appropriately. Strategic thinking and strong business acumen are essential in this role. We expect you to be well-versed in current technological trends and familiar with a variety of business concepts. Our tech stack: standard HTML/CSS, JavaScript and ReactJS (Front End), PHP & Symfony (Back End).
PalmHR is a HR technology company founded in 2017 with a mission to make affordable, intuitive & easy to use HR solutions available in Saudi Arabia. Our Development department as well as our Design department is located in Belgrade and they make our vision alive.
Responsibilities
Develop technical aspects of the company's strategy to ensure alignment with its business goals
Discover and implement new technologies that yield competitive advantage
Supervise system infrastructure to ensure functionality and efficiency
Help departments use technology profitably
Build quality assurance and data protection processes
Monitor KPIs and IT budgets to assess technological performance
Use stakeholders' feedback to inform necessary improvements and adjustments to technology
Communicate technology strategy to partners and investors
Requirements:
Proven experience as a CTO or similar leadership role
Knowledge of technological trends to build strategy
Understanding of budgets and business-planning
Ability to conduct technological analyses and research
Excellent communication skills
Leadership and organizational abilities
Strategic thinking
Problem-solving aptitude
Benefits:
Great office location, near cafés, supermarkets
Fully equipped kitchen, coffee machine, water dispenser, …
English/Serbian speaking work environment
Flexible working hours
Fantastic colleagues to work with
Gaming room in the office (Playstation)
Be part of a company from the start and see it grow
Teambuildings & "Get - together" events
A work environment in which you can flourish while constantly improving your performance
Feedback culture
Work with latest technologies and up to date programs
Deadline for applications: 21.08.2019.