Oglas dostupan i studentima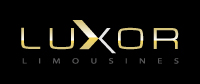 Luxor Limo, is a worldwide ground transportation service for corporate clients and high profile Clients, we are currently looking to fill a full time reservations position. We offer all transportations services around the world 24 hours a day 365 days a year. Our Office is in the heart of Belgrade Serbia. We have a team in New York that works hand in hand to help provide the best customer service in the transportation industry. The owners of the company are very involved and you will be able to meet them on several occasions as they travel to Belgrade often, they also are available just minutes away by phone or Skype calls.
We are Looking for FULL and Part Time Employees
Call Center / Customer Service Agent / Sales
Belgrade
The ideal candidate:
Must be able to work in a fast paced environment
Must be able to use a computer very comfortably
Must be really experienced, must be a team player, must be friendly and professional
Must also have quick typing ability
MUST have customer service experience
Excellent knowledge of English language (written and spoken)
Computer literacy
Verbal Communication and Phone Skills
Team player
Intuitive and Informing
Customer Focus, Customer Service
Can manage conflict situations over the phone
Can perform two or more tasks at the same time
Job Description:
Make new reservations for clients that call, email and online chats. Help clients choose a vehicle that meets their needs. Look up addresses and information for clients. Communicates with Chauffeurs to assist in the execution of their trips. Assist clients with locating their driver. Assisting with all client requests. Confirming trips with clients, charging the rides, staying in contact with clients and making sure all their questions are being answered.
MUST MUST MUST be very friendly over the phones.
Different shifts are available
Duties And Responsibilities:
Accepts and confirms Reservations through phone, email, chat or internet. Anticipates and monitors flight status, traffic, weather and any other logistical concerns that result in schedule changes. Enters information in systems and on forms accurately and completely. Researches and makes update for customer requests for changes to existing reservations. Files original requests and reservations; also files changes and cancellations. Verifies all next-day reservations to insure that pick-up locations, times, flights, etc. are correct.
Qualifications:
Must have a minimum of 2 years experience working as a customer service representative. Must possess superior communication and telephone skills to effectively and professionally relay information to Chauffeurs, Customer Service and clients. Must be able to anticipate unforeseen problems and make contingency plans. Must have strong attention to detail and a sense of urgency in adjusting to changing schedules and requirements. Enjoys working as a team member to provide excellent service and to help grow the company.
Please send your phone number and resume (ENGLISH only) electronically.
Deadline for applications: 29.12.2017.