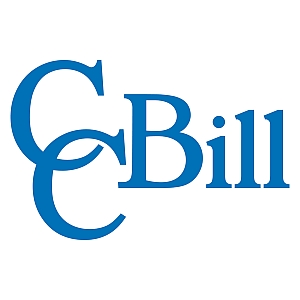 We are looking for:
Channel Marketing Specialist
Location: Belgrade/Novi Sad
Position Overview
This position serves a dedicated marketer for our channel sales division. As we continue to grow the phoenixNAP brand in the Systems Integrator, VAR, MSP and Telecom channels, a need for a dedicated marketing staff member to support our Channel Sales Managers has emerged. The Channel Sales Manager role itself serves as the key liaison between phoenixNAP Sales and Product management and customers, selling our full line of data center services including: hosting, colocation, and cloud services. Further direction and action steps will be provided by top management and sales team stakeholders.
Attendance Requirements
Position is full time and will require a minimum of 40 hours per week of work
Working hours are Monday to Friday from 12 to 8 PM in order to ensure overlap with US-based Marketing team
Principal Duties, Responsibilities and Expectations
Provide marketing support for our Channel Sales Teams and Channel Operations
Work closely with Channel Managers to ensure that phoenixNAP stays top of mind with their partners' sales executives and account managers
Craft and provide messaging leadership for all channel collateral, digital marketing and trade show attendance
Work with our largest partners to organize co-marketing events and promotions
Deliver marketing material, leveraging internal and external resources to support all phoenixNAP partner activities
Work with our partners on event marketing, including event attendance and coordination
Work with channel managers to champion and promote training calls with key partners to talk about phoenixNAP products, discuss the best practices for starting conversations and develop opportunities
Analyze existing channel sales partners performance and execute marketing campaigns for creating new up-sell and cross-sell opportunities
Create a Channel Newsletter about our company, success stories and other information that will enable selling our products
Developing relationship with all independent sales representatives in our data base (creating regular "touch points"–including, but not limited to, monthly emails and phone calls)
Marketing / Promotion Expectations
Ability to develop, create and execute complex or multi-month campaigns around phoenixNAP products and solutions
Ability to write or outline marketing pieces for events and product promotions
Qualifications for Position
Minimum of 5 years in IT Marketing and or Sales
Experience in Channel Marketing for a Technology company highly preferred
Ability to use English at a near-native level in both written and spoken form
Ability to use and structure database for the purpose of developing lead lists. Data tracking and Salesforce skills will be considered an advantage
High School or equivalent education degree or certification
Self-Starter and ability to organize tasks and prioritize actions by need and time frames
Strong work ethic with ability to develop trusted relationships
Ability to accept coaching and put new skills into practice for daily activities
Strong focus on customer satisfaction and ability to follow through on customer requests
A potentially large amount of travel, up to 50%
Attention to detail around partners, opportunities and leads
Ability to type at least 65 words a minute
Physical Requirements
Ability to sit for long periods of time
Ability to type and read a monitor for long periods of time
Ability to speak with partners, sales team members and executives on the phone
Deadline for applications: 06.09.2017.