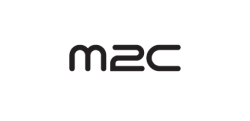 We are looking for:
Client Relations Manager
Belgrade
JOB DESCRIPTION:
M2Communications is looking for an experienced marketing communications professional on the position Client Relations Manager. As a member of our team, you will be responsible to deliver excellent work for the client from start to finish, working on international projects with global brands and companies.
Demonstrating a passion for the role, you will manage effective client relations, finding new business, and handle the overall coordination, planning and development.
WHAT YOU'LL DO
Building and maintaining strong, long-lasting client relationships.
Delivering ideas, project planning, preparation and creating an effective presentation.
Manage project budgets, ensure that project deadlines and budgets are met.
Ensuring the agency is meeting the client's needs, provide client support and handle client communications effectively, problem solving, and responding to requests.
Create new business relationships with potential clients. Expand the scope, growth, and clientele of a company.
Developing creative measures to increase client portfolio and maintain current customers as well.
Keep the team and the client up to date with trends and useful knowledge.
Working in correlation with Production team to develop creative proposals, presentations, budget, schedules, and staffing needs for each project.
Maintain accurate records of meetings, decisions and next actions.
ABOUT YOU
Have strong presentation, negotiation and relationship management skills.
Adaptable to change, adapting interpersonal style to different people and situations.
Resilient and positive in difficult situations and able to solve problems.
Being proactive, inquisitive and team oriented all with the ability and vision.
Have excellent networking and business acquisition skills.
Creative agency, events and / or corporate marketing experience preferred.
Strategic, creative and innovative thinker.
You are organised, with strong attention to details and time management skills.
An effective communicator, both verbally and in writing.
Able to juggle competing demands from clients and the agency.
Capable of managing multiple projects under tight deadlines and execute each flawlessly with a positive "can do" attitude.
Winning mentality and thinking outside the box.
Experience in leading and motivating a team.
You are willing/ready to work out of M2C office, travel as necessary and have business trips abroad.
QUALIFICATIONS
University degree with a minimum of 4-6 years' experience in marketing communications and / or client relations management.
Excellent knowledge of Excel & Power Point (or Keynote) is a must.
Fluent in English speaking and writing.
Active driver (category B).
ABOUT US
We are one of the fastest – growing privately held agencies. We specialize in experiential marketing, events, BTL and video production supported by in-house creative.

See more here:

www.m2c.rs

We can't wait to meet you!
‪

Deadline for applications: 14.10.2017.