Oglas dostupan i osobama sa invaliditetom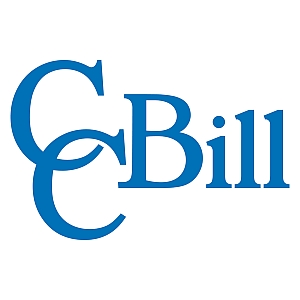 We are looking for:
Cloud Automation Engineer
Location: Novi Sad
As the Cloud Automation Engineer, you will work with a team responsible for the underlying systems as they relate to all Phoenix NAP products. You would work closely with architecture and engineering teams to determine needs and gaps in automation and orchestration systems.
What do we need?
We need an engineer with a high technical aptitude and the willingness to seek out new challenges. Success in this position will be measured by the individual's ability to design and deliver on automation technologies in order to reduce maintenance and operational workload.
Attendance Requirements
This position is full-time. The selected candidate will be expected to work 40 hours weekly, Mon-Fri.
The chosen candidate will form part of a 24/7 on-call roster.
What we offer?
Highly talented, professional and friendly team
Low stress work environment
Excellent salary
Private health insurance
Flexible working hours
The ability to use cutting edge technologies
Possibility for personal and professional growth
Colorful offices in the city center
Free soft drinks, fruit, sweets, tea and coffee
Do you have the following?
Understanding of basic cloud methodologies and virtualized infrastructures
2+ years' experience with automation solutions such as Terraform, Puppet, Chef, SaltStack, Ansible, or VMWare Orchestrator
2+ years' experience with RESTful API utilization
2+ years' experience with scripting languages such as PowerShell, Python, and Ruby
3+ years' experience with CentOS/RedHat/Windows system administration
2+ years' experience working with VMware virtualization platforms
Knowledge with image building tools such as Packer and Vagrant
Experience with vSphere auto deploy
Should have good understanding of Git based change tracking systems.
Should have a moderate understanding of networking principals (NSX a plus)
Must possess a knack for solving problems and picking up new technology
Must be detail oriented and able to follow complicated procedures
Must be highly motivated to learn and grow as a technologist
The ability to support stressful situations, tight deadlines, and demanding customers
The willingness to go above and beyond expectations
And possibly the following:
VMware VCA Certification, MCSE, or RHCSA
Puppet Certified Professional, Chef Basic Badges, or Red Hat Certificate of Expertise in Ansible Automation
Experience working in environments with regulatory compliances such as HIPAA, PCI, etc.
Excellent written and verbal communication skills
Ability to be self-motivated and exhibit a high degree of professionalism
Ability to communicate effectively with all levels of employees/management
AS or BS in Computer Information Systems, Computer Science, or other hard science.
As a part of our team, these will be your responsibilities:
Review and analyze current products and processes and recommend automation and orchestration initiatives
Research, testing, and implantation of automation and orchestration technologies
Providing training and documentation for operations and engineering groups on the use of automations solutions
Presentation of solutions for project, program, business and executive awareness sessions
Managing vendor relationships in regards to tools of research.
Work with engineering and architecture team on new solutions to include automation from product creation
Participating in provisioning of new environments and capabilities
If you are interested in this position, please send a covering letter and CV in English electronically.
Deadline for applications: 28.10.2018.