Oglas dostupan i osobama sa invaliditetom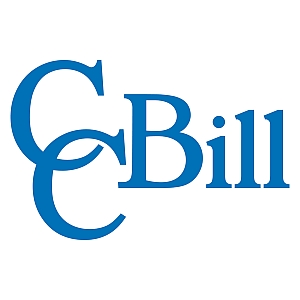 We are looking for:
Cloud Infrastructure Engineer
Location: Novi Sad
As the Cloud Infrastructure Engineer, you will work with a team responsible for the underlying systems as they relate to all Phoenix NAP products. You would work closely with architecture and operational leads to ensure that the infrastructure needs of all cloud- oriented business units are met.
What do we need?
We need an engineer with extensive experience with virtualization, compute, and storage related management and architecture. The ideal candidate will have a high technical aptitude and solid professional experience.
Your success in this position will be measured by your ability to champion technical projects, deliver solutions, and support our customers.
Attendance Requirements
This position is full-time. The selected candidate will be expected to work 40 hours weekly, Mon-Fri.
The chosen candidate will form part of a 24/7 on-call roster.
What we offer?
Highly talented, professional and friendly team
Low stress work environment
Excellent salary
Private health insurance
Flexible working hours
The ability to use cutting edge technologies
Possibility for personal and professional growth
Colorful offices in the city center
Free soft drinks, fruit, sweets, tea and coffee
Do you have the following?
Familiarity with cloud automation, PaaS, Software Defined Storage/Networking, fabric based infrastructure
3+ years' in-depth experience with virtualization (VMware preferred)
3+ years' in-depth experience with mass storage providers (Nimble/Nexenta/ZFS preferred)
Working knowledge of the various IaaS solutions and providers
Competency in Windows/Unix/Linux operating systems and domain services
Solid understanding of networking protocols and working knowledge of network design/management
Working knowledge of software development practices
Experience leading and operating in a high uptime service delivery environment.
And possibly the following:
VMWare VCA6-DCV or VCA6-DBT
Relying on experience and judgment to plan and accomplish goals.
Excellent written and verbal communication skills.
Ability to be self-motivated and exhibit a high degree of professionalism.
Ability to communicate effectively with all levels of employees/management.
Bachelor's Degree in Computer Systems Engineering, Computer Science, Information Systems
As a part of our team, these will be your responsibilities:
Performing 3rd level support for storage and virtual infrastructures.
Providing both design and architectural input as business needs evolve.
Identifying and mitigate issues that impede service delivery.
Researching improvements or changes to existing infrastructure.
Relating technical requirements to non-technical people.
Support non-technical customers as requested.
If you are interested in this position, please send a covering letter and CV in English electronically.
Deadline for applications: 21.06.2018.