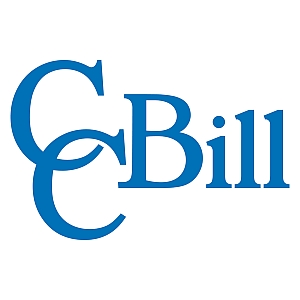 We are looking for:
Cloud Infrastructure Monitoring Engineer
Location: Novi Sad
Overview
Working with a team responsible for the underlying systems as they relate to all phoenixNAP products, the Cloud Infrastructure Monitoring Engineer will have extensive monitoring solutions, virtualization, computer, storage, networking and architecture experience. As the Cloud Infrastructure Monitoring Engineer you will work closely with principals and operational leads to ensure that the monitoring infrastructure needs of all environments are met.
Do you have the following:
2+ years' in-depth experience with monitoring solutions (Veeam One, vROPS and SCOM preferred).
2+ years' in-depth experience with virtualization (VMware preferred).
Competency in Windows/Linux operating systems and domain services.
Solid understanding of networking protocols and working knowledge of network design/management.
Familiarity with cloud automation, PaaS, Software Defined Storage/Networking, fabric based infrastructure.
Working knowledge of the various IaaS solutions and providers.
Excellent teamwork and communication skills.
Excellent business and technical knowledge.
You're driven, creative and results oriented.
Able to manage work load and abide to tight deadlines.
Possess a knack for solving problems and picking up new technology.
You're highly analytical and detailed in planning, execution and documentation of work.
Able to handle stressful situations, tight deadlines and demanding customers.
Mastery of written and spoken English
If you answered positively to all or most of the above, then this is what your day will look like:
Compiling an inventory of existing environments and proposing best solutions for monitoring.
Implementing and maintaining monitoring solutions such as Veeam One, vROPS, SCOM and others as needed.
Identifying and mitigating issues with all monitoring tools.
Setting up thresholds and alerting for various monitoring systems and environments.
Relating technical requirements to non-technical people.
Supporting non-technical customers.
Accountable for projects and duties assigned.
Investigating and reporting on new technologies as requested.
Developing strategies to implement monitoring technologies into the company's Infrastructure.
Documenting Systems and Procedures.
Keeping informed of company and departmental policies.
Helping other team members with any issues they may encounter so as to maintain overall team effectiveness.
Actively seeking to promote a healthy team environment so as to maintain and increase overall team morale and individual team members' job satisfaction.
Whenever needed, interacting and assisting with members of other teams so as to contribute to the overall company culture.
Carrying out regular communication with other teams and departments so as to ensure that all team members are sufficiently aware of work being carried out by their colleagues and are up to speed on all projects.
Keeps supervisor(s) informed about any issues that may arise.
Establishing and maintaining communication with all stakeholders so as to tackle issues or anomalies that may arise.
About phoenixNap
phoenixNAP® is a global IT services provider offering progressive Infrastructure-as-a-Service solutions from locations worldwide. Our bare metal server, cloud, hardware leasing and colocation options are built to meet the evolving technology demands businesses require without sacrificing performance. Scalable OpEx solutions to support with the systems and staff to assist; phoenixNAP global IT services.
If you are interested in this position, please send a covering letter and CV in English.
Deadline for applications: 06.09.2017.