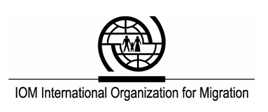 OPEN TO INTERNAL AND EXTERNAL CANDIDATES
We are looking for:
Construction Engineer
Duty Station: Field sites (precise location will be determined later)
Classification: Special Short Term
Type of Appointment: 6 months (with possibility of extension)
Reference Code: SVN 04/2018 - Construction Engineer/Hydraulic and Environmental Engineering
General functions
Under the overall supervision of the Head of Office and direct supervision of Project Coordinator the incumbent will be responsible to closely monitor and control the technical process of reconstruction/refurbishment works on improvement of WASH related infrastructure in targeted reception centers for migrants, refugees and asylum seekers in Serbia. In particular, the incumbent is expected to fulfill the following functions:
Responsibilities and Accountabilities
Daily control and closely monitoring of the technical process flow of works in accordance with the contracted time-schedule, as well as the quality and quantity control of supplied materials on the field sites;
Oversee a detailed WASH/reconstruction/refurbishment works delivered by the assigned company;
Assist with tender process for the WASH/reconstruction/refurbishment works;
Control and closely monitor the work of successful tenderer(s) on WASH/reconstruction/refurbishment works;
Monitor project site, repair specifications, logistics and administration of technical resources to meet project obligations;
Monitor and analyze project process and product, specifically aimed at increasing effectiveness and ensuring appropriate action;
Maintain project level quality control checks and respective written records throughout the WASH works/reconstruction process;
Lead regular coordination meetings with on-site WASH/reconstruction/refurbishment staff;
Review constantly IOM's reconstruction processes and recommend to the Reconstruction Supervisor solutions for improving these processes, as well as quality aspects and timelines of the Works;
Coordinate with Project Coordinator and Reconstruction Supervisor on overall construction statistics, WASH/reconstruction/refurbishment progress, and other required reporting elements;
Assist with project monitoring and quality control of WASH/reconstruction/refurbishment, and propose further improvements in the applied methodologies;
Represent IOM in technical meetings with external counterparts, including donors, UN agencies, NGOs and local government bodies as requested;
Undertake duty travel to other locations of the implementation of Project;
Perform such other duties as may be assigned by HoO.
Competencies
Behavioral
takes responsibility and manages constructive criticism;
works effectively with all clients and stakeholders;
communicates clearly;
takes initiative and drives high levels of performance management;
plans work, anticipates risks, and sets goals within the area of responsibility;
contributes to a collegial team environment;
works with internal and external stakeholders to meet resource needs of IOM.
Technical
delivers on set objectives in hardship situations;
effectively coordinates actions with other implementing partners/stakeholders;
works effectively with local authorities, stakeholders, beneficiaries, and the broader community to advance country office or regional objectives.
Qualifications and Experience
University degree in Civil Engineering, (Hydraulic and Environmental Engineering [HVE] will be an asset), with relevant working experience related to the improvement/upgrade of WASH related infrastructure;
Previous experience in the field of reconstruction/refurbishment;
Experience in liaising with governmental authorities and local communities, as well as national and international institutions;
Ability to draft clearly and concisely;
Good level of computer literacy;
Ability to supervise staff and coordinate administrative activities;
Excellent communication and negotiation skills;
Personal commitment, efficiency, flexibility, drive for results, respect for diversity, creative thinking;
Possess vehicle in good condition and driving license category "B" with clean driving record.
Languages
Good knowledge of English.
Method of application
The Vacancy is open for internal and external candidates that have the legal right to reside and work in Serbia.
We invite all interested candidates to submit their applications as soon as possible by sending IOM Personal History form in English language available at https://serbia.iom.int/vacancy, and a motivation letter, not more than one page, electronically via "Apply Here" button, quoting this respective Vacancy notice number in the subject.
Closing date
The deadline for submission: 15.07.2018. Incomplete applications will not be taken into consideration. Only shortlisted candidates will be contacted.
Activity/Contract expected to begin in August 2018.