Oglas dostupan i osobama sa invaliditetom
Oglas dostupan i studentima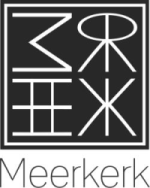 Hi!
Meerkerk d.o.o. is a Serbia-based content creation and marketing company that caters to clients from across the globe and we're currently looking to fill the position of:
Content Writer
Work from Home
What we're looking for is a talented individual who:
Has a natural knack for writing
Has a vivid imagination
Is an avid reader and a good listener
Pays attention to detail
Has excellent written English skills (Serbian language skills are not required)
Has excellent English grammar skills
Follows instructions well
Can write fast without jeopardizing quality of the content
Is able to maintain consistency in their writing
Is computer-savvy and has good research skills
Is responsible and does not require handholding
Is a team player
Is flexible and willing to adjust their schedule to meet deadlines
Is able to work from home now and potentially able to work in an office setting in Belgrade in the future
Pluses:
Talent for copywriting, knowledge of other languages, experience in graphic design and image editing, editing experience in publishing, advertising, Web and corporate, basic knowledge and/or experience in SEO and SEM
The types of content that you would potentially write may include:
Articles of all types including informative articles, biographies, Q&As, reviews, news items, how-tos, interviews, case studies, editorials, comparison, other types, or a combination thereof
Blog posts
Website copy for home pages, about pages, service pages, etc
Product reviews and descriptions
Possibly creative copy for brands/campaigns/products
Guides and e-Books
More
What we're offering:
Good starting salary
Convenience of working from home (for at least one year)
No two days are the same when working for us as a writer - every project is different and as such this position is very dynamic
Growth within our company - we prefer promoting employees over hiring from outside, so in time Senior Writer, Senior Editor and Managerial positions are logical advancements for our Writers
Modern infrastructure with Western European leadership where working hard is rewarded
We believe that one can hone their writing skills but the true talent for writing is a talent you either have or don't. As such, for the particular position of Writer, we will gladly accept applications from individuals without degrees, resumes, and work experience.
Please send your application and cover letter to electronically.
Your application needs to include the following:
Full name
Date of birth
Nationality
Location
Photo
Phone number
E-mail address
Please include the following (only if available, as these are not mandatory):
LinkedIn profile
Link to your personal website/blog
Links to any publications of your work
Your cover letter needs to include the following:
Relevant work experience, if any
A bit about yourself
Why you think you are the right fit for this position
By applying for the position of Writer you will start a 4-step application process which includes a skills test and a face-to-face interview in Belgrade.
Writing content in English is at the core of our business so we might hire more than one Writer in this round. We will also keep details of promising applicants for future rounds of hiring.
Good luck!
Deadline for applications: 20.09.2019.