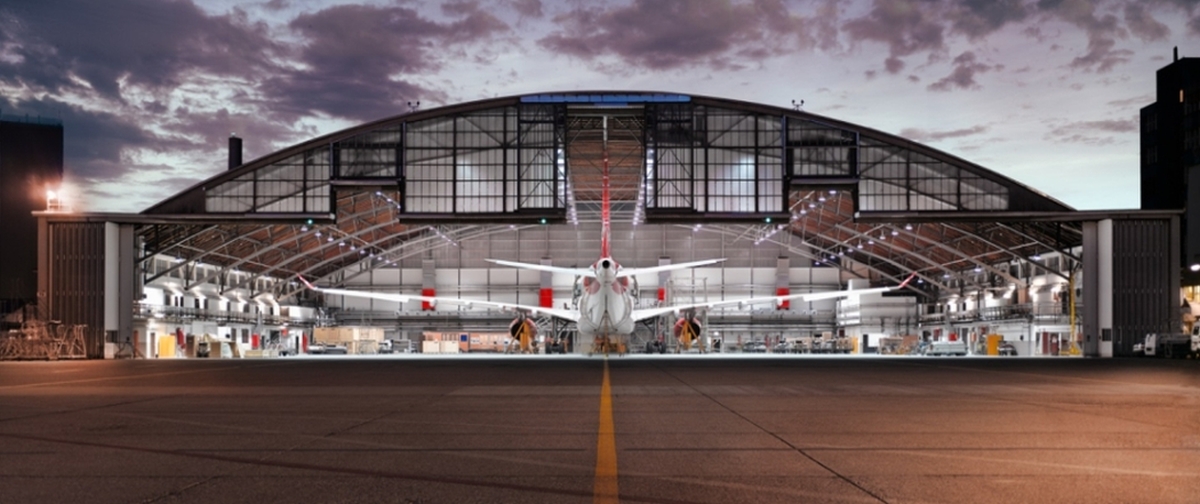 Join us in our Excellence Centre in Belgrade!
Headquartered at Zurich Airport in Switzerland, SR Technics is one of the world's leading independent providers of technical services for the civil aviation sector. It provides services to about 500 airline customers through an extensive network of international operations and sales offices in Europe, America, Asia and the Middle East.
Part of SR Technics' vision is to have a global footprint that brings SR Technics closer to our customers wherever they are in the world, with the right services and know-how in the right place.
To meet the highly ambitious strategic growth plans SR Technics is currently looking to select a confident and enthusiastic
Costing Engineer
The Costing Engineer will be responsible for the commercial bidding and contracting function for the individually assigned projects with moderate complexity in the business field Aircraft Engineering Services including parts procurement/manufacturing. The position holder will be responsible for an efficient management and execution of the assigned projects internal bid process generating effective results in terms of market-compliant competitive proposals, state-of-the-art contracts and accurate internal financial modeling by applying standard templates and develops customized versions as necessary. Proposals and contracts have to be in line with internal governing commercial, legal and financial standards, rules and guidelines which require the involvement of internal stakeholders. Costing engineer will also manage the assigned accounts during the project execution phase in commercial issues.
Your responsibilities:
Assigned project related management and coordination of internal commercial bidding and contracting process, covering: Preliminary commercial deal assessment (pre-bid) and preparation of bid decision in terms of relevant commercial and operational data; Initiation and processing the basics for the internal bid decision in cooperation with Sales and Engineering; Management and coordination of cross-functional internal bid team (Commercial, Legal, Engineering, Manufacturing, Finance) during proposal development and contract drafting process; Establishment of relevant internal and external proposal and contract documentation; Coordination of internal proposal and contract approval processing; Preparation and management of post-signing of contract hand-over to Project Management
Proposal development in relation to the assigned projects: Assessment of proposal requirements, customer needs, key success factors and win proposition; Definition of customized service concept (service scope, service/performance levels, terms and conditions, etc.) in line with internal product standards, relevant key success factors and win proposition; Definition of commercial concept and pricing structure, costing and pricing of individual services and financial modeling of business case in line with internal calculation standards, financial guidelines and the relevant key success factors and win proposition; Development of proposal documents and internal business case documentation
Contract drafting: Definition of product-related contract terms and conditions and establishment of respective contract documents in accordance with internal contract standards and templates and in line with internal financial and legal governance
Sales support and negotiation: Front-end sales support and negotiation process as commercial product expert within Engineering Services for individual projects; Support data generation for frequent reporting on pre-defined KPIs for Commercial Engineering
Your profile:
To fulfill this position successfully, your qualifications must include:
Commercial or Engineering degree
Sales or Marketing education is a clear plus
Proven professional experience in aviation industry with in-depth knowledge of EASA Part 21J, 21G and CAMO services
Reasonable knowledge of the aviation market both in the MRO and OEM area
3+ years significant experience in aviation industry with substantial in-depth knowledge of commercial management tasks is an advantage
Advanced knowledge of costing and pricing methodologies within the Engineering business field
Good technical knowledge of aircraft engineering processes
Financial background / P&L experience is desired
Fluency in English (German and/or Chinese would be an asset)
Good communication and presentation skills
Precise and detail oriented
Your chance:
An attractive position in a global and dynamic company in the aircraft maintenance business
Competitive employment conditions
Opportunity for professional and personal development
Thank you for your interest.
By submitting your application, you give your consent that all personal data you have submitted here may be processed by us for the purposes of candidate selection process in our company.
Please note that only candidates who meet the listed requirements will be contacted.
Deadline for applications: 21.03.2018.