Country HR Head & HR Business Partner
Kragujevac
21.05.2020.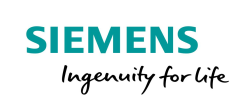 Siemens Mobility d.o.o. Cerovac is looking for:
Country HR Head & HR Business Partner
Location: Cerovac, Kragujevac
If you really want to make a difference – make it with us
Siemens Mobility is a separately managed company of Siemens AG. As a leader in transport solutions for more than 160 years, Siemens Mobility is constantly innovating its portfolio in its core areas of rolling stock, rail automation and electrification, turnkey systems, intelligent traffic systems as well as related services. With digitalization, Siemens Mobility is enabling mobility operators worldwide to make infrastructure intelligent, increase value sustainably over the entire lifecycle, enhance passenger experience and guarantee availability. In fiscal year 2019 Siemens Mobility posted revenue of €8.9 billion and had around 36,800 employees worldwide. Further information is available at: www.siemens.com/mobility
Vision / Mission
Develops and implements HR policies, procedures and plans in line with the HR corporate vision and strategy. Oversees all HR activities, such as HR Department budgeting and planning, Recruitment, Learning and Development, Performance Appraisal, Talent Management and succession planning, engagement surveys, internal communication, Compensation and Benefits, Compliance with Legal regulation in the countries under his/her responsibility, Industrial Relations Management and Siemens Values and Culture promotion.
Areas of responsibility
Management of country HR organization
Responsible for implementation of HR policies and guidelines and applies these to local regulations
Enforces Siemens global HR standards and processes in country
Lead or contribute to the implementation of HR programs, systems and initiatives for assigned country
Coach and enable executives to be more effective leaders
Responsible for relations to local organizations and authorities (e.g. Universities, employer associations, etc.)
Drive discussions related to workforce and organization design changes and provide recommendations
Responsible for or contributing to HR activities in country during M&A projects (carve-out, integration) and partnering with required parties
Support of placements / staffing of defined Positions within the country according to business strategy
Identify and validate talents and deploy talent development programs to guarantee sustainable talent pipeline meeting current and future business demands
Drive HR integration in M&A activities, be HR project manager in implementation of global HR initiatives on local level.
Provide basic human resources services and operational support to the organization like discussing separation packages with manager and employee, explaining options for maternity leave, or explaining guidelines and policies
Assisting Line Managers to address specific people topics by advising on options (in context of Siemens policy and local labor law), assessing risk and acting as consultant to help managers decide on best course of action
Manage data and documentation handling at a local level as required
Reports In-Country to the CEO of Siemens Mobility Serbia and functionally to the Head of HR CEE.
In-country manager for local HR teams
Dimension of Function/Volume:
Responsible for a growing company (around 600 empl.) with manufacturing activities and 2 company locations in Belgrade/Kragujevac
HR Budget, cost and FTE as well as target realization rate will be measurement criteria
People Survey Results
Contacts:
All regional and local Departments & Management lines
Legal experts/ local
Regional and Country Authorities/ Local and
Country Labor Authorities/ Social Partners / HR Providers
Please send your CVs in English within the prescribed period.
Only shortlisted candidates will be contacted.
Deadline for applications: 21.05.2020.
Siemens Mobility d.o.o. Cerovac
SRBIJA, Kragujevac, Cerovac Sobovica bb - Desimirovac
PIB: 101578476
Matični broj: 17286064
Više o poslodavcu