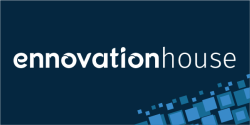 Who we are
We design, we code, we write and we film, we market and we sell, always striving to build the next big thing in the exciting world of eCommerce. At Ennovation House we dare to be different and to challenge the conventional.
The piece we are missing
You are thrilled by the exciting world and opportunities of contemporary business models, always eager to learn more and find new and creative ways to make your company stand out among the competition. You have a good understanding of what drives the customer and what are the expectations that you need to meet if you were to compete on the modern market. You have your way of dealing with challenges and are confident in your ability to solve problems in a creative way. You know your communication skills are stellar and are ready to put them to good use.
Customer Service Representative
Belgrade
Responsibilities:
Managing the customer base via email and telephone
Providing assistance to website visitors through a Live Chat app
Handling and timely responding to customer inquiries
Working closely with the logistics team to ensure timely delivery to our customers
Tracking parcel statuses and notifying customers on request
Following up on inquiries and delayed payments
Required skills:
Advanced spoken and written English
Excellent communication skills
Orientation towards customer service-related positions
Ability to quickly learn, adapt and apply knowledge
Ability to work independently without supervision
Ability to follow precisely defined processes and procedures
Decision-making skills and analytical approach to problem solving
Prior experience in similar position is a plus
Prior experience with sales positions and soft skills is a plus
High proficiency in MS Office and general Internet use
Proficiency and experience in platforms such as JustCall, Wordpress and Shopify is greatly appreciated
What we offer:
Personal development in the fields of customer service
Possibilities for career advancement within the company – from a team member to a team leader
A chance to diversify your skills and gain valuable experience in the fastest-growing industry
Full-time employment
Paid transportation
Paid introductory training
Dynamic, fun and friendly international work environment
Deadline for applications: 10.10.2019.