Oglas dostupan i osobama sa invaliditetom
Oglas dostupan i studentima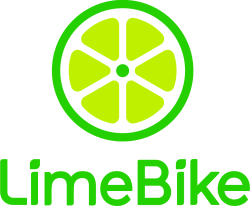 We are a tech company that is rapidly expanding.
To work on this long-term project we are seeking enthusiastic
Customer Service Representatives
Work from home
Representatives will be responsible for providing our customers with expedient, professional and empathetic support. This is a very fast paced position and we are looking for smart, high-energy and self-sufficient people to join our team.
Preferred Skills:
Excellent customer service skills including empathy and the ability to troubleshoot issues
Excellent communication skills with the ability to explain issues via email, text and over the phone (Phones are a must!)
An analytical mindset that can recognize patterns and anomalies
Ability to multitask and juggle issues without letting things slip
Previous customer call center experience. Must be comfortable answering phones! No exceptions!
Previous dispatch experience preferred
Must speak fluent English. Any other languages are plus
Work description:
Monday - Sunday (5 working days per week max)
Hours: Depends on the needs of business but you will have to be available to take any shift ( you will not have shifts scheduled during the night your time) - the schedule is published 3 weeks in advance
Full-Time availability only
All training and instructions will be provided during the first week
Salary: 750,00 - 1.100,00 USD
What We Offer:
A position that offers a variety of career and resumes building experience
Opportunity to contribute to a ground level startup backed by top investors
Scale with a rapidly growing organization, with opportunity for growth
Work with a team of fun and motivated coworkers
We are based in the USA and our department is open 24/7
If you think you are a good fit, please don't hesitate to send your resume. When you send us your resume, subscribe to our Lime Liquid Network and receive notifications about all open jobs that we have: https://mailchi.mp/f8f02b9c13ab/limeliquidnetwork
We are happy to have you onboard!
Deadline for applications: 25.07.2018.