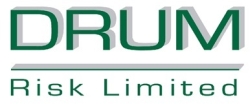 DRUM Risk Limited ('DRUM') provides a unique combination of analysis, pre-investment due diligence and risk-management specifically designed to secure international trade. The company is headquartered in the City of London, with operational centres in Russia, Bulgaria and Georgia.
DRUM Risk has been active in international trade finance markets for more than 20 years. Our business is growing and we are looking for Inspectors ("Commodities Inspector") to join our award winning company. When you join our growing business we will assist you in developing personally and professionally through on-the-job training and exposure to different international projects. Our geographic footprint is very wide, spanning the Americas, Europe, Asia and CIS, and this will allow you to gain unique experience in commodities at an international level.
Commodities Inspector
Several locations abroad
KEY SKILLS AND EXPERIENCE NEEDED
Candidates with practical experience in quantity measurement and visual quality inspection of agricultural, petroleum, metals and other commodities and / or with a working knowledge related to refineries, factories, tank farms will have an advantage.
AGE – the company is focused on the quality of the individual and not his / her age.
Conversational (Intermediate) knowledge of English is a must. Knowledge of other languages, particularly Spanish, Turkish or Russian will be an advantage.
Must be physically fit to be able to inspect shore tanks, vessel gangways and stock-piles.
Intermediate Computer literacy (MS Office), in particular Microsoft Excel is required.
Must be able to cope with a challenging work environment such as: outdoor with adverse weather conditions, confined spaces, farm/ storage tank & vessel operations.
Ability to work under pressure and on weekends to rotation shift basis (morning, mid or night shift) and sometimes working extended hours.
Excellent interpersonal and communication skills.
Demonstrate strong commitment and reliability.
Previous knowledge of inspection services is preferable but not essential.
Willing to be deployed into 8-12 week projects globally, as per business requirements.
Ability and willingness to get involved, to learn and have a "can-do" attitude.
EU citizenship will be an advantage.
A clean / valid driving license / ability to use personal car for work purposes (if required) will be an advantage.
University / College degree, preferably technical, will be an advantage but not essential.
JOB DESCRIPTION
Description and responsibilities:
Primary
Responsible for performing quantity and visual quality inspection of the commodities (metals, softs, gasoil) and the verification of the arrival/discharge of the ships, barges and inspection of pipeline transfers of petroleum, petrochemical and chemical products in accordance with the company standards, and legal, client requirements.
Specific
Perform or supervise physical measurement or weighing of commodities utilizing a variety of methods as per company procedures and our client's requirements (counting, measuring of the storage volume of the goods, measuring the level & temperature of liquid commodities in storage tanks, supervising weighbridge operations).
Monitor full segregation and correct storage of commodities.
Authorise and supervise the receipt/movement/release of the commodity upon instruction from DRUM Head Office.
Calculate and report quantities transferred/dispatched and perform a full reconciliation.
Prepare daily/weekly situation and stock reports based on inspection services carried out.
Maintain daily communication with project and operations managers.
Operate to the highest ethical standards, in accordance with the DRUM Standard Operating Procedures including adhering to all company safety practices.
Work in cooperation with customer and / or storage facility representatives to ensure compliance to the agreed specifications.
Assist in other ad hoc tasks and duties when required.
WE OFFER
Competitive salary & benefits.
Extensive internal and external training.
Personal and professional development through exposure to different projects worldwide.
Experience in commodities on an international level.
If you believe you are the right candidate for us, please send you CV in English.
Deadline for applications: 13.04.2018.