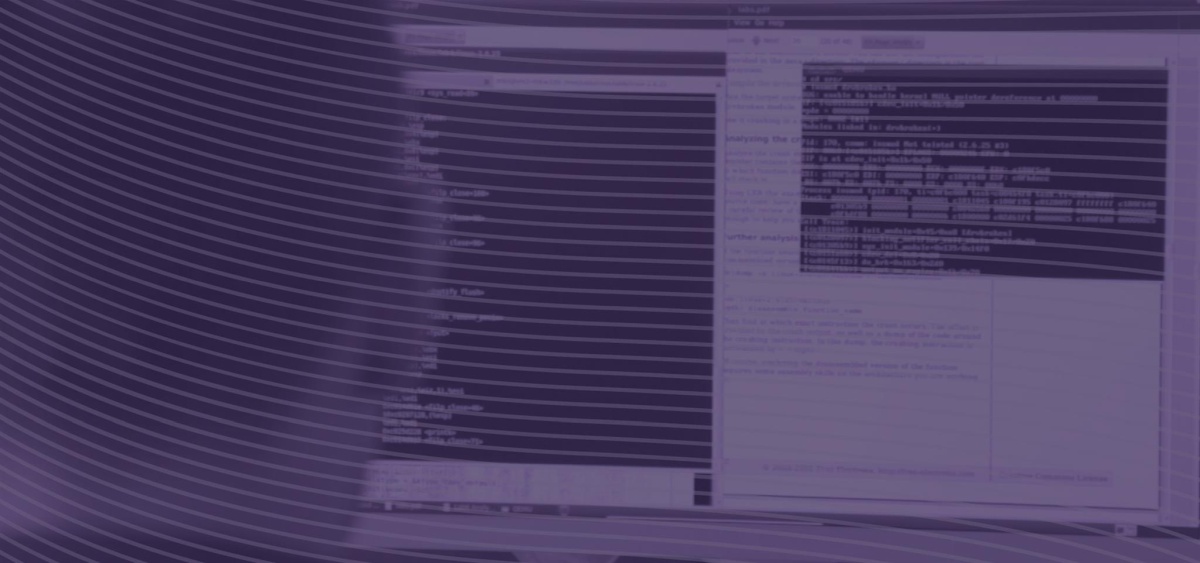 --- DSP Application Engineer
---
Take an exciting opportunity as part of Applications Engineering team focused on supporting Home and Consumer Audio Solutions for AVR and Sound Bar. You will play a fundamental role in bringing to market next generation devices and DSP algorithms for RT-RK growing audio business. You will be solving interesting and challenging problems and grow your skills and experiences at a company that is doing great things in audio for some of the world's leading consumer electronics companies: Pioneer, Sony, Onkyo, Denon, JBL.
Responsibilities
Provide direct engineering support to RT-RK customers and field personnel
Provide direct engineering support to RT-RK internal research and product development teams
Support development of firmware for ADI DSP platforms
Develop reference designs and demonstration platforms
Develop firmware for customer reference and demonstration
Develop application notes, white papers and reference design manuals
Contribute to next-generation audio and DSP product definition
Collaborate with software developers, System engineers and IC Designers to understand and define requirements and customer use cases
Autonomously manage tasks and priorities
Travel internationally approximately 4-8 weeks per year
Required skills and qualifications
Academic education in computer technology or engineering (BSc or MSc degree)
Solid background in a similar position in the Hardware or Semiconductor industry, or with Integrated Systems
Experience in a customer facing engineering role preferred
Experience with embedded programming in C and familiarity with scripting languages such as Python
Demonstrated aptitude in system understanding of various industry interface standards such as I2C, SPI, USB, UART, I2S or high speed control/data bus examples
Experience in component selection, schematic entry and knowledge of PCB layout design
Solid hands-on experience in lab equipment such as oscilloscopes, signal generators, audio analyzers, logic analyzers, spectrum analyzers
Strong analytical skills and excellent cognitive abilities combined with a logical approach to problem solving
Ability to translate complex product concepts into an easy to understand form
Demonstrate initiative and deal with constantly evolving priorities and competing demands
Good knowledge of English language
Preferred skills and knowledge
Excellent programming skills in C, preferably in an embedded real-time environment
Experience with audio signal processing
Proven ability to work in various audio labs with sophisticated acoustic test equipment and software
Familiarity with data analysis, statistical and graphical software packages
Device driver development, preferably Linux
Embedded OS architecture knowledge
Serial I/O (I2C, I2s, SPI) bus bring-up and support
Multiprocessor development experience
Benefits of joining our team
The result of your work will be integrated into products of world leading companies
Professional and academic development, as well as support for participation in national and international scientific conferences
Well paid job
Work in a new and modern setting with the latest platforms and tools
Pleasant and relaxed ambiance, team spirit, team-building activities (recreation, entertainment, cultural events)
Flexible work schedule and casual dress code
Possibility to travel and work abroad in joint projects with global leading companies
Location: Belgrade
We thank all the candidates that show interest in our company, but only shortlisted candidates will be contacted.
RT-RK is a research and development company and national research institute that delivers development services and own products in the area of real time embedded systems, with strong focus on consumer electronics and automotive. Headquartered in Novi Sad, with offices in Belgrade (Serbia), Banja Luka (Bosnia and Herzegovina) and Osijek (Croatia) with over 800 engineers, RT-RK is one of the largest development companies in South East Europe. The company's business is structured in two big categories: development services and own products. It is entirely focused on the foreign market. Imagination, Cirrus Logic, TTTech, Marvell, Google, Qualcomm, ST Microelectronics, Kudelski, are just some of the names from the list of our satisfied partners and clients.The main areas of our expertise are: embedded systems, TV software, DSP, industrial and automotive software, FPGA, product design, and small scale production.
www.rt-rk.com
Deadline for applications: 08.07.2018.