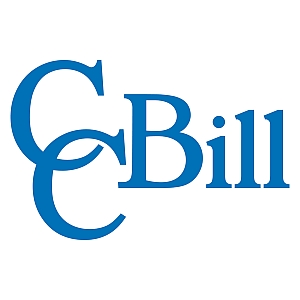 We are looking for:
Data Center Developer
Location: Novi Sad
What will I be doing?
As a Data Center Developer you'll work with our development team in creating software tools and automated programs that will be the heart and soul of our infrastructure. Achieving interconnectivity between data centers and customer 3rd party sites, tweaking configurations to achieve optimum efficiency, developing tools necessary for server provisioning, billing, and measuring bandwidth… If all of that sparks your interest, then you're the person we've been waiting for!
Love sleeping in?
Well, your working hours are Monday to Friday, usually from around 12 PM to ensure overlap with the U.S.- based team.
This is a full time position; 40 hours per week
Which skills do I need?
3+ Years' experience building web applications with the following:
Experience with system administration on Windows and Linux based servers, including:

Installing and configuring operating systems
Adjusting configurations
Troubleshooting and diagnosing system issues
Strong knowledge of computer networking principals
Experience using HTML templates and JavaScript to build web applications
Comfortable with an IDE such as Eclipse
Comfortable with VI and Linux text-based editors
Anything else?
We're not expecting an expert in every programming language EVER. We want a curious mind who doesn't back out of a challenge.
You'll be our superstar if you know this as well:
Apache and Tomcat
Python, C#, VB.net
Shell scripting
Experience using PXEBoot
Knowledge of enterprise Java application development frameworks such as Spring
Knowledge of build automation tools such as Maven, Ant or Gradle
Experience with Agile methodologies (Scrum, XP, Lean, Kanban, etc.)
Experience with good engineering practices (test driven development, continuous integration and pair programming, etc.)
Experience in distributed systems
Experience in the Hosting Industry
What will I be doing?
Developing and maintaining internal tools for server provisioning, upkeeping and reporting
Developing and maintaining various automation projects as assigned
Creating plans and documentation for related projects
Performing testing scenarios to ensure code is working as intended
Debugging and correcting errors in existing systems
Establishing and maintaining communication with all stakeholders so as to tackle issues or anomalies that may arise during system development
Interacting with other teams to ensure that all relevant departments are up to speed on all projects design developments
What we offer:
Competitive salary
Highly talented, professional and friendly team
The ability to use cutting edge technologies
Introductory training
Possibility for personal and professional growth
Flexible working hours
Colorful offices in the city center
Foosball and table tennis
Free soft drinks, fruit, tea, and developer juice (a.k.a. coffee)
Social activities and very friendly working environment
All benefits paid pursuant to relevant Serbian laws
A little bit about us:
phoenixNAP® is a global IT services provider offering progressive Infrastructure-as-a-Service solutions from 6 locations worldwide based in North America, Europe, and Asia. Our bare metal server, cloud, hardware leasing and colocation options are built to meet the evolving technology demands businesses require without sacrificing performance.
Interested applicants are invited to send a covering letter and CV in English to Branka Mijatović, our Human Resources Manager.
Deadline for applications: 07.10.2017.