Oglas dostupan i osobama sa invaliditetom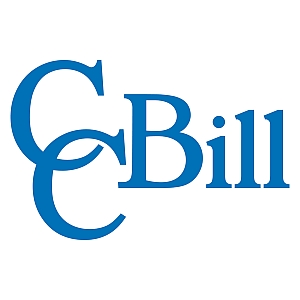 We are looking for:
Database Administrator
Novi Sad
The DBA will be responsible for handing day-to-day operations and maintenance, as well as project work, (including providing proof-of-concept deliverables, product analysis, technical leadership, and architectural input) for multiple concurrent initiatives. The DBA will also serve as an escalation point for junior staff within Application Services and will serve as the database Subject Matter Expert (SME) for various products. The DBA will assist and mentor Linux Systems Administrators and Junior Systems Engineers with issues escalated from other support teams as necessary.
Attendance Requirements
This position is full time. Employee is expected to work 40 hours weekly and to participate in an on call (24/7 system support) rotation.
Key Job Responsibilities:
Understanding of Linux system provisioning, operations, and troubleshooting
Linux system performance tuning, specifically as relates to MySQL database installations
Act as the SME for MySQL database implementations. Ensure standards are being followed, and provide recommendations on corrective actions as needed.
Assume ownership of existing database infrastructure and determine best path forward for continuing care and feeding.
Must be able to lead in a fast paced and highly technical environment with a constant focus on security
Provide in-depth technical guidance and mentorship
Work to continually improve processes and procedures with both internal and external teams
Enforcing technical and operational standards as set by senior engineering staff
Must quickly adapt to an ever changing environment, flexibility is key
Ability to research and test unfamiliar technologies
May require some external customer interaction
This position will have on-call responsibilities
Assist in the standards definition as requested
Qualifications:
2+ years' experience SOAP and REST interfaces, experience working with API's
4+ years' experience with J2EE, SQL, ZFS, Perl, RHE, Rails, Grails, LDAP
2+ years' experience working with Puppet (preferred), Chef, or other configuration management and deployment frameworks
6+ years' experience with apache, tomcat, scripting languages, SSL, web protocols
2+ years' experience managing and administering MySQL (preferred), PostgreSQL, or other SQL based relational databases
7+ years' experience maintaining enterprise Unix/Linux environments.
Experience with event management, incident handling, and problem resolution
Strong communication, documentation, and analytical skills
The ability to handle stressful situations and tight deadlines in a fast paced environment
Working knowledge of ITIL, ITSM, and INFOSEC best practices
Ansible, Salt, fabric, or other automation tools experience
Additional Desirable Qualifications:
Familiarity with standards and technologies such as; virtualization, F5(i-Rules/tcl), Java, Posix LHS, GRSecurity, PAM, iptables, mod_rewrite, clustering technologies, platform as a service a plus
Layer 7 switching, application delivery, and global services load balancing
Working knowledge of software development practices a plus
Bachelor's Degree in Engineering, Computer Science, Mathematics, or Information Systems
If you are interested in this position, please send a covering letter and CV in English!
Deadline for applications: 14.12.2017.