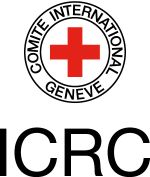 The International Committee of the Red Cross (ICRC) is a neutral, impartial and independent humanitarian organization that works to protect and assist people affected by armed conflict and other situations of violence.
The Economic Security Unit (EcoSec) at the ICRC responds to the needs of individuals, households and communities affected by armed conflict by helping them to cover their essential needs and/or maintain or restore sustainable livelihoods.
To find out more about ICRC mission and its activities visit www.icrc.org
The EcoSec Database Specialist is part of a team of Data Specialists within EcoSec working at regional and local levels across the world. S/he serves as the focal point and lead service provider for all database and web development and maintenance required for EcoSec assessments and programming around the world. S/he is an expert in data acquisition, database and web development and maintenance, and strong in all aspects of data collection and analysis. S/he is expected to use a client-oriented approach, and coordinate and collaborate with all Departments/Units of the ICRC for cross-cutting projects particularly the ICT Division.
The BSSC is looking for a suitable candidate to fill the following position:
Database Specialist
(location Belgrade)
MAIN TASKS
Operational support – Provides operational support to the Delegations worldwide as a service; Proactively share information useful to the Data and Analysis Specialists and other relevant ICRC staff particularly ICT; Support and coach staff on data acquisition, database development and data management; Provides surge capacity for database development, particularly setting up beneficiary registration systems, in emergencies, either at-a-distance or ready to deploy with short notice
Thematic/specialist support – Serve as focal point for all EcoSec data management and databases managed at the field-level including beneficiary registration databases, market price monitoring, community hotlines; Support in the maintenance and use of existing data collection and registration tools including Device Magic and Red Rose; Development and maintenance of new databases
Capacity-building - Support in the technical development and maintenance of tools for field users as well as guidance on their use; In collaboration with the other ODIM Specialists, provide support to identifying appropriate trainings for staff in the field; Actively participate and animate sessions at the annual data and analysis workshop.
Networking - Maintain relationships with key internal and external stakeholders; Work closely with other ICRC departments to ensure data interoperability; Scout and test new tools/technologies relevant to EcoSec
Strategic – Support in the elaboration of the data and analysis strategy.
REQUIRED PROFILE
Bachelor or above in Computer science or relevant field
3-5 years of hands-on experience in database development
Solid understanding of assessment, monitoring and evaluation concepts and methods used in social programming
In-depth understanding of data management
Demonstrated knowledge of data security
Demonstrated ability to develop relational databases with user-friendly interfaces for use in social programming
Demonstrated ability to query data from external data sources (data mining)
Demonstrated ability to develop customized reports, including static and interactive dashboard
Advanced skills in MS Excel, MS Access, VBA, SQL
Proven experience in coaching adult audiences with different levels of expertise (beginner, advanced)
Fluency in English both orally and in writing
Ability and willingness to travel frequently throughout the year (about 60%) in difficult and stressful environments
Strong inter-personal skills
ASSET
Demonstrated ability to develop web applications and skills in Python
Good knowledge in one of the languages: French, Arabic or Russian
Experience in humanitarian contexts, including armed conflict settings
Knowledge of key indicators used in monitoring and evaluation of social programs
WHAT WE OFFER
A work and progressive professional development in an exciting international humanitarian environment
An inspiring opportunity to practice your profession in a humanitarian and multicultural organization
Stimulating benefits package
If you are interested in this position, please send us your CV and Motivation letter exclusively in English.
Only short listed candidates will be contacted.
Deadline for applications: 21.01.2018.