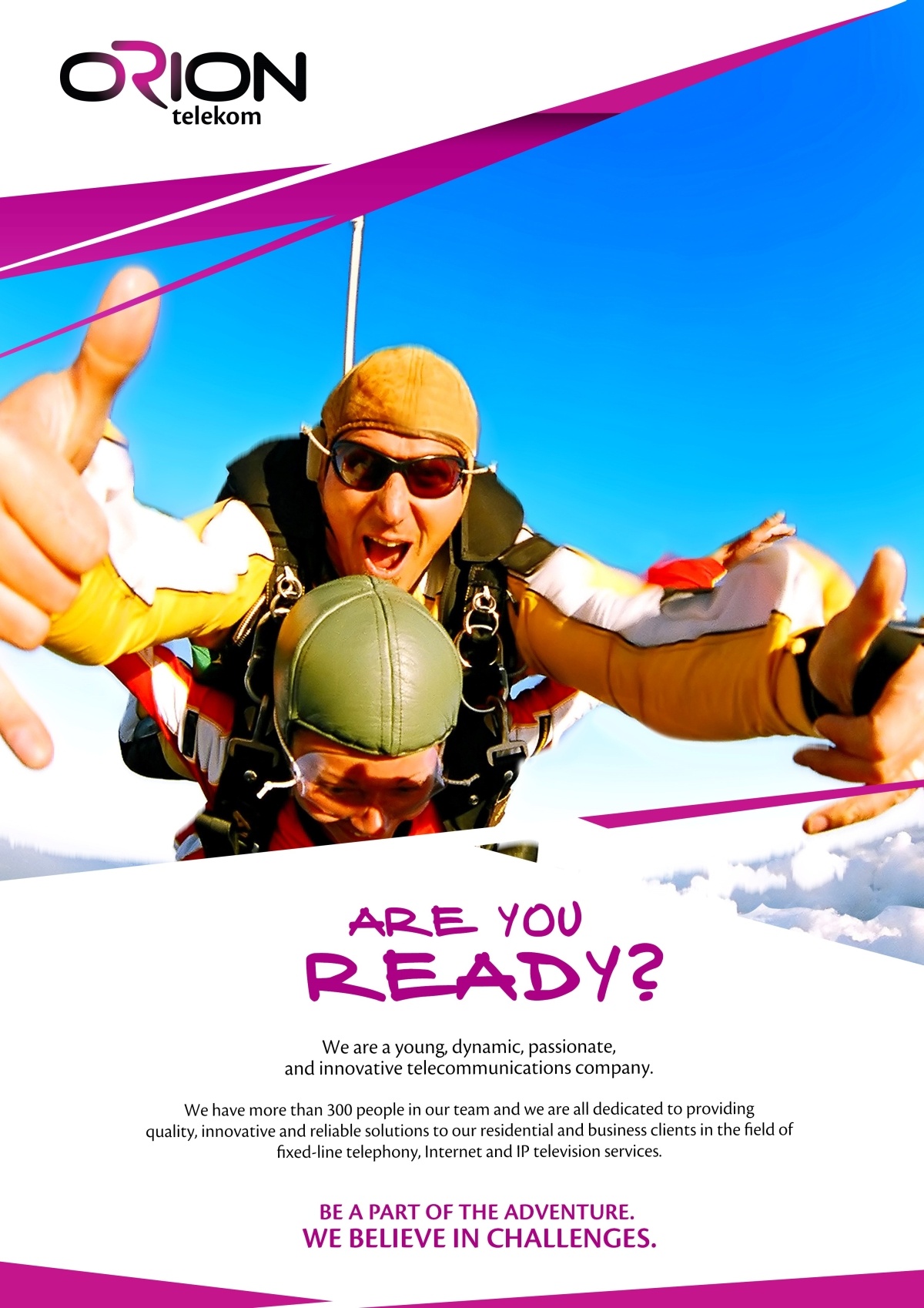 o
IN ORDER TO STRENGTHEN OUR TECHNICAL TEAM WE ARE SEEKING AN EXPERIENCED PROFESSIONAL FOR THE GREAT OPPORTUNITY:
Deputy Director of the Technical Division
Belgrade
POSITION OVERVIEW
The Deputy Director of the Technical Division will collaborate with the Director of the Technical Division on the ongoing management of all aspects of technically related operations and will support the Director in providing strategic, managerial and technical leadership. The colleague filling this position will help the Technical Director on planning tasks, development and execution of the technical strategy and provide leadership for all major projects regarding development and implementation of new services, network expansion planning, proposing new solutions as well as accordance to the best practices and current and expected trends in the relevant area.
JOB DESCRIPTION
---
Coordination of all technical departments and staff included in planning and project realization
Responsibility for managing all steps of the assigned projects to ensure that project completion is on time and under budget and that all project documents are safely archived
Overseeing daily operations, as well as long - term planning for future operational needs of the Technical Division and providing general oversight for special assignments
Providing information and recommendations for strategic plans and reviews, by identifying trends, risk analysis, determining system improvements, enforcing policies and procedures
Giving support and direction to the technical staff in order to achieve high level of motivation, a sense of responsibility and effective communication with team members
Supporting team planning and defining priorities, promoting cross - sector collaboration and a multidisciplinary approach
Taking accountability for the delivery of the agreed results
Utilizing contact resources to collect and disseminate information, build support and secure buy - in for desired objectives
JOB REQUIREMENTS
---
University degree in Telecommunications, Computer sciences, Electrical engineering, Organizational sciences or similar
This position requires a minimum of five to seven years of experience in a technical environment, not necessarily directly related to telecom - based products or service delivery
Ability to understand project management principles, concepts, tools and technology. Project management experience in a technical environment is an advantage
Real passion for technology: showing a strong interest in current and emerging technologies
A strong commercial awareness, including experience in preparing budgets, negotiating project change with significant cost implications. Ability to understand the wider commercial effects of project decisions is essential
Ability to understand telecommunication laws and regulations
Demonstrated communication effectiveness and the ability to interact with all levels of management and staff
Experience in leading cross-functional teams is an advantage, especially in motivating and establishing trustful relationships among all associates
Exceptional systematic planning, analytical and organizational skills
...and from us, you can expect competitive salary and a stimulating working environment.
APPLICATION DEADLINE:
03.06.2017.
Only short-listed candidates will be contacted and invited to an interview.
All applications will be considered confidential.