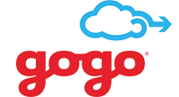 DevOps Engineer - Gogo Team
Job location: Belgrade
To scale further our (so far) 12-member core Team working for gogoair.com. Gogo (NASDAQ:GOGO) is leading provider of in-flight connectivity and wireless entertainment solutions for the aviation industry across the world, http://www.gogoair.com/
The DevOps team at Gogo have done some remarkable things over the past year to simplify process and empower developers with rich tooling to make their lives better, and has begun open sourcing some of its work. As a member of this team, you'll help continue elevating the organization to greater things.
The ideal candidate for this role will have a solid and practical understanding of build systems, version control, and managing and deploying system at scale. Perhaps more importantly, though, it's essential that you're forward-thinking, eager to learn and have a passion to explore and experiment with the latest technologies.
Key Responsibilities:
As part of a team, you will design, develop, deploy and continuously improve enterprise-grade
AWS based build and deployment tooling
You will assist other teams in adopting best build, test and development practices
Individually and collaboratively, you will Identify, adapt, and adopt new technologies
Reference: Zg0pi-jPghwWk-3REPLXvGQ9qQ2cNzjRIoSgnTJ3DIc.
Required Skills & Experience:
Bachelor's degree in Computer Science, Engineering, or related discipline, or equivalent
experience
You have extensive knowledge of Python, Groovy, or similar language
You possess a solid understanding of version control systems such as Git
You are extremely competent in terms of administering Linux systems
You have demonstrated, practical experience utilizing REST-based APIs in a scripting
environment
You can articulate ideas clearly and concisely
You are able to integrate well with a social and collaborative team
Bonus Skills & Experience:
Demonstrated experience utilizing Agile/Lean methodologies
Experience with AWS services such as EC2, VPC, ELB, and auto scaling
Netflix OSS tools such as Spinnaker, Simian Army, or equivalents
Experience working in a DevOps environment
Cloud deployments, containers, and continuous integration
Knowledge of the Java programming languages and Java frameworks
Our Offer:
Competitive salary and a variety of fringe benefits
Personal development/education (conferences, trainings)
Opportunity to use cutting edge technologies, and to work on greenfield projects
Great equipment
Work in an international team of talented engineers
Modern and cozy working place with positive and friendly atmosphere
Opportunity to grow both professionally and personally in an stimulating environment
Deadline for applications: until fulfilled